Samsung has literally stunned its fans with the revolutionary Galaxy S8 and Galaxy S8 Plus. The smartphones bring to life Samsung's stunning infinity display with pure content and no bezel. The 12MP rear camera and 8MP front camera are so accurate that you won't miss a moment, day or night. Galaxy S8 and S8+ are driven by world's first 10nm processor – it's fast, powerful and increases battery efficiency. What's more – you can now command Bixby – Samsung's new personal digital assistant – to talk, text and change the way you search!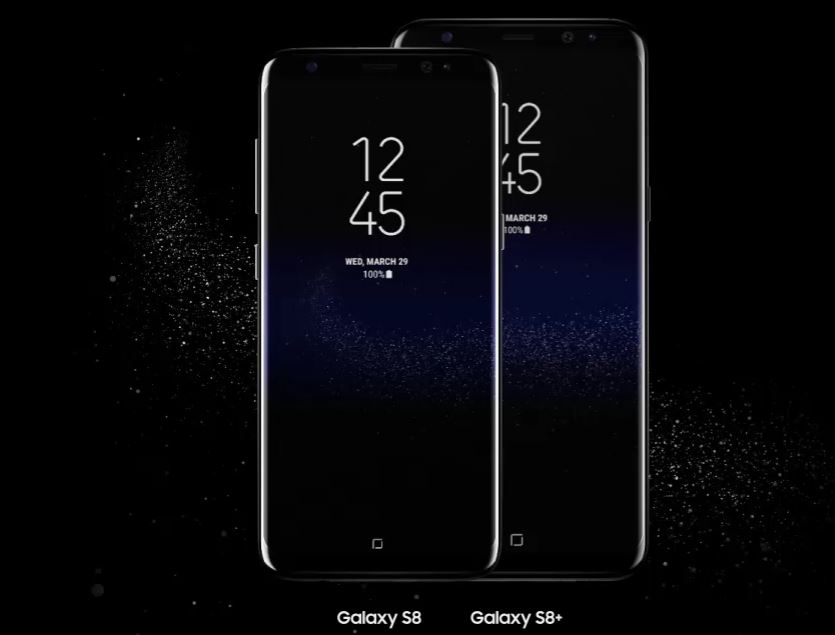 How to take screenshot on Samsung Galaxy S8 and Galaxy S8 Plus
If you are planning to own Galaxy S8 or the Galaxy S8 Plus, one of the most important things to know is how to take a screenshot. And there's a reason we're talking about how to take screenshots on Galaxy S8 and Galaxy S8 Plus. The reason being that these phones offer some interesting ways of taking screenshots, bidding adieu to the age old methods!
There are two ways to take a screenshot on Galaxy S8 or Galaxy S8 Plus. Let's take a look at both the methods.
Method 1: Screenshot by swiping the screen
Samsung has re-defined the concept of taking screenshots with its Galaxy S8 and Galaxy S8 Plus devices. With Galaxy S8 and Galaxy S8 Plus, you can take a screenshot without pressing any button. All you have to do is follow these simple steps  –
With Galaxy S8 or Galaxy S8 Plus in your hand, tilt your hand to the side (so your thumb points away from the screen).
Next, swipe your entire hand across the screen, from left to right.
There you go! Screenshot captured and saved! Without the press of any button! This feature is enabled by default in the settings.
However, if you still prefer the old method of taking screenshots using buttons, follow method 2 outlined below –
Method 2: Screenshot on Galaxy S8, S8+ by using buttons
As conventional wisdom dictates, press Volume Down + Power Buttons simultaneously.
Once you hear camera shutter sound, it means the screenshot has been captured and photo saved in your gallery! Head to the gallery to see the saved screenshot.