Kodi 17's new version Krypton is now available for Windows, Android, MacOS and iOS. Kodi's user interface has received a major revision in Kodi 17.0 with the new default skin Estuary. Touch-screen devices now have a touch-enabled skin called Estouchy. In addition to the new refreshing skins, Krypton brings updated default user interfaces, better organisation of settings, and many under-the-hood changes on VideoPlayer, Music Library, PVR, audio on Android, and thousands of small bug fixes and improvements to stability. In case you just installed Kodi 17 Krypton and wish to know "how to install Specto on Kodi 17 Krypton", this post is for you!
In a step-by-step guide that follows, you will get to everything you ever wanted to know about Specto on Kodi 17 Krypton. Read on!
Also Check: How To Install Exodus On Kodi
How to Install Specto on Kodi 17 Krypton
To install Specto on Kodi 17, try out our step-by-step guide below.
Step 1: Go to Settings (gear icon as shown in the image below).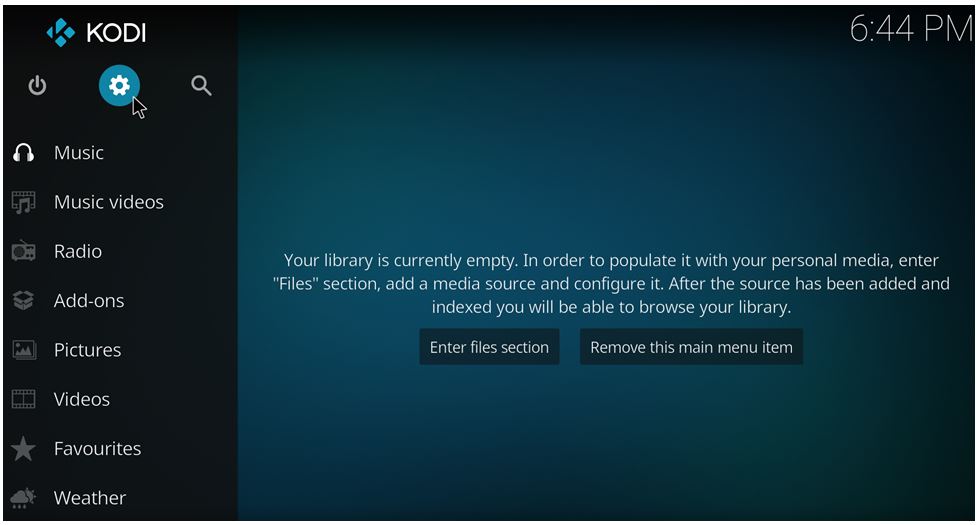 Step 2: Now go to 'File Manager'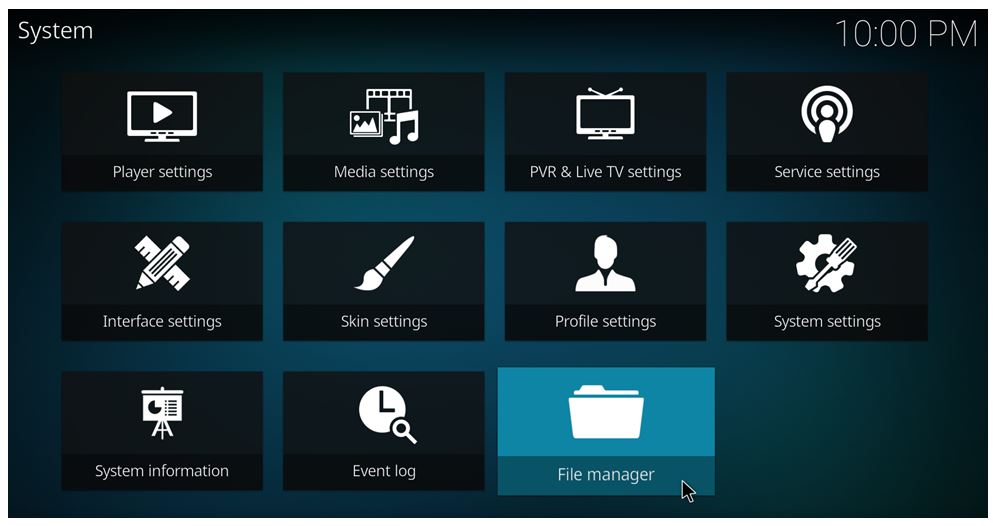 Step 3: Tap on the option shown as 'Add Source'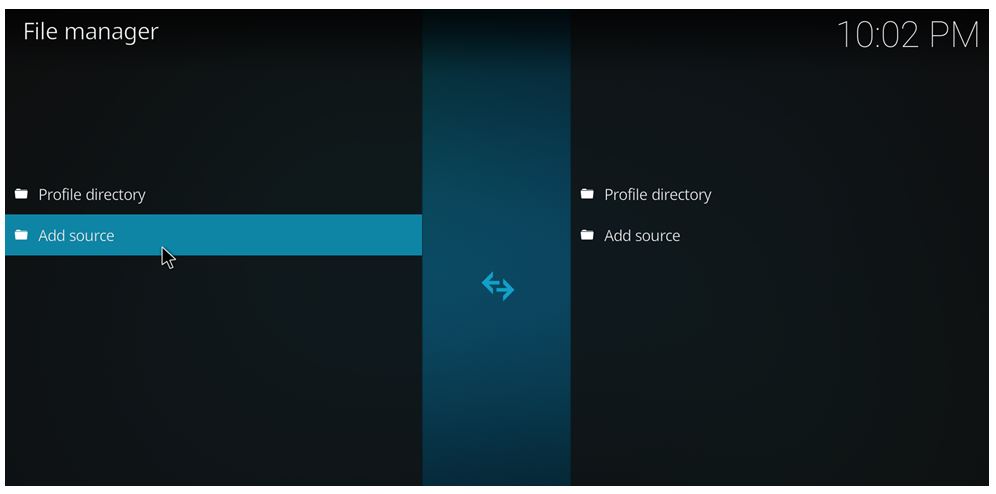 Step 4: Enter http://kodi.filmkodi.com/ in the box named as "Enter the paths or browse for the media locations". Add "filmkodi" in the box which says "Enter the name for this media source". Now click OK. Check the image below for easy understanding.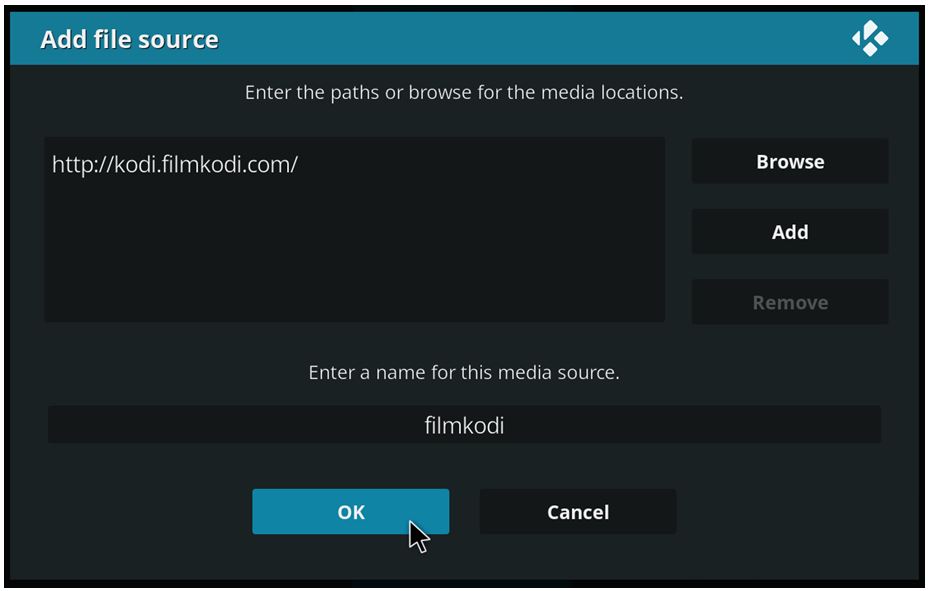 Step 5: Go to home screen and click on Add-ons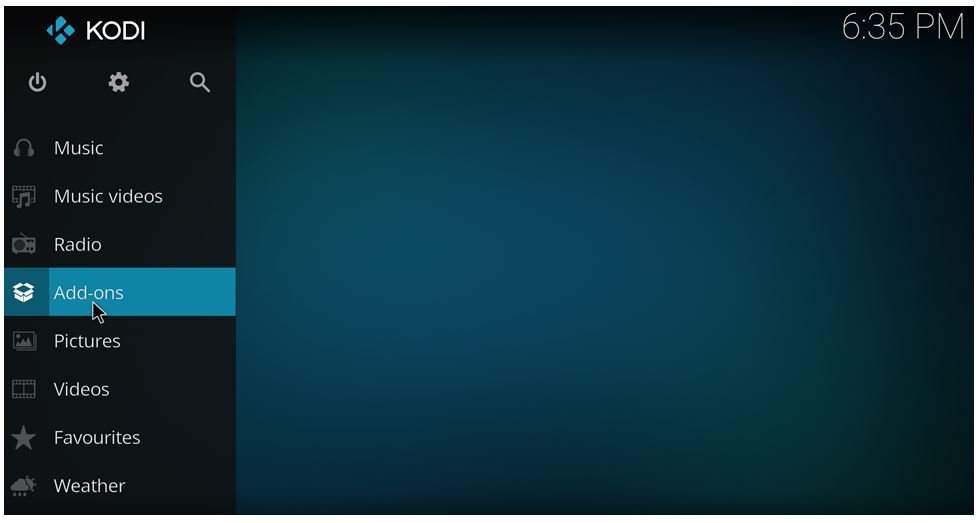 Step 6: Now tap on settings icon the similar way you did in the first step.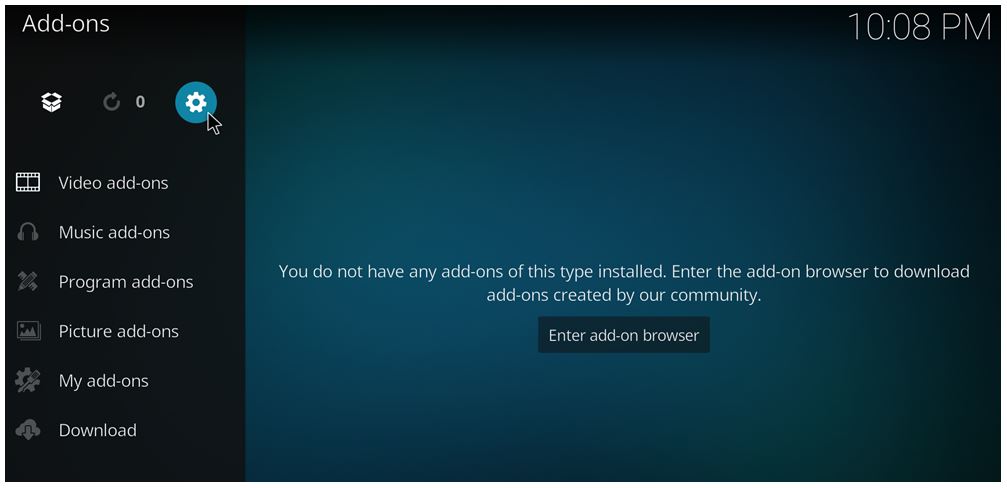 Step 7: Go to Add-ons and make sure "Unknown sources" is enabled.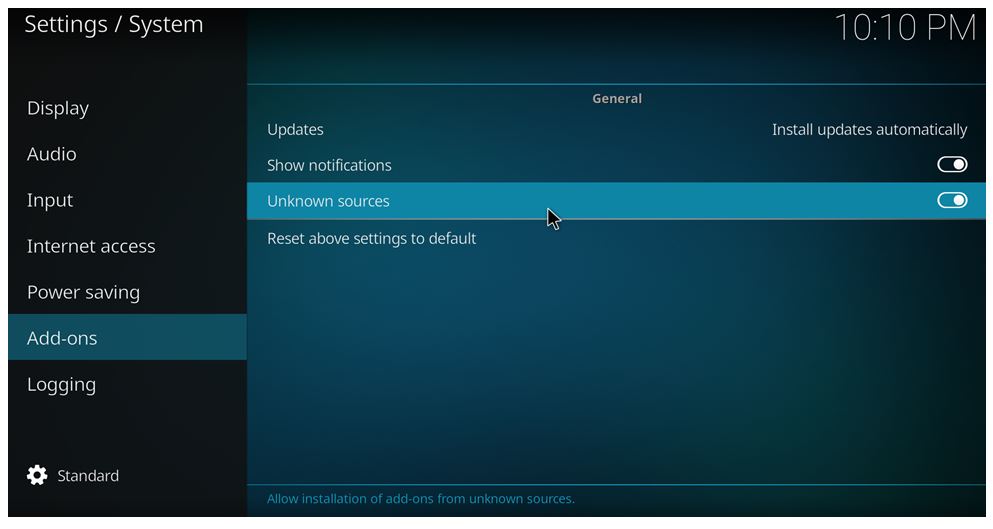 Step 8: Go back to the Add-ons screen and tap on the Add-on Browser as shown the picture below.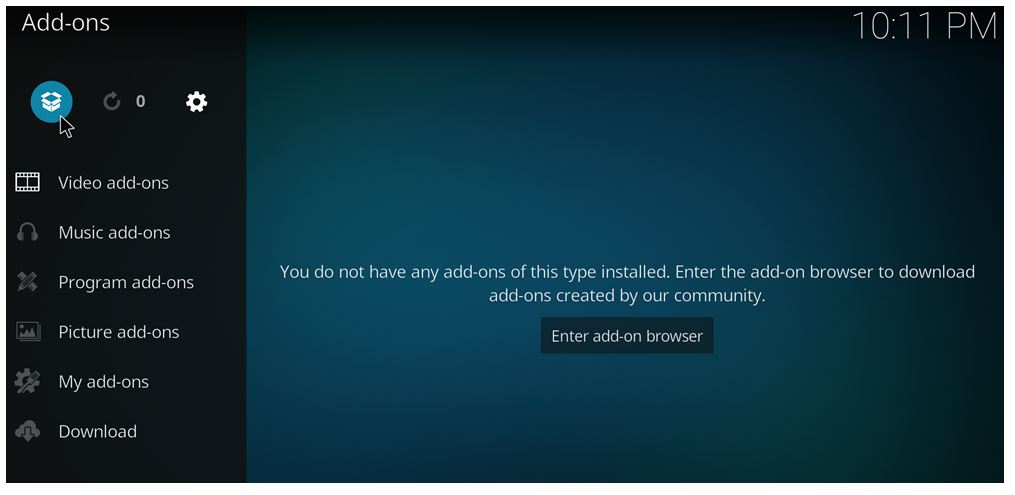 Step 9: Now select the option "Install from zip file"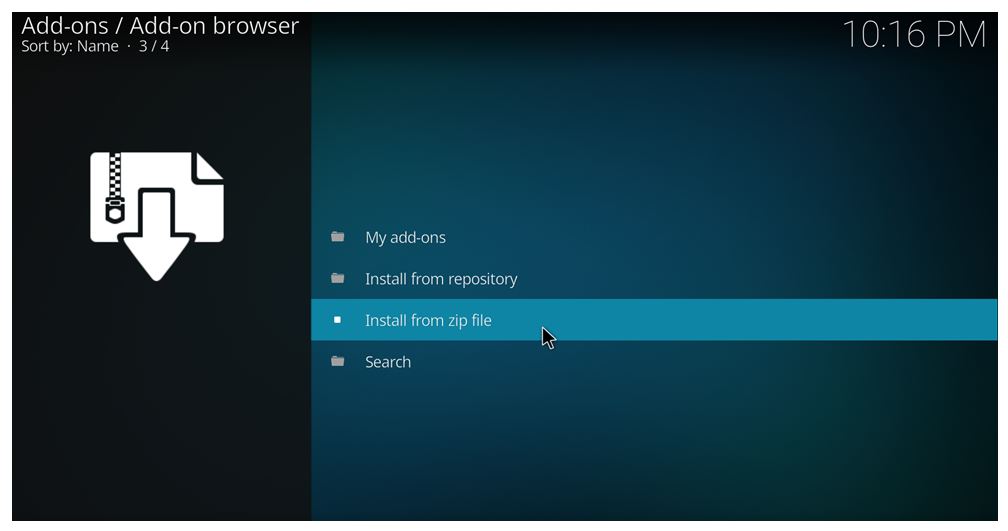 Step 10: Go to filmkodi -> repository.filmkodi.com and click on repository.filmkodi.com-2.1.0.zip. It should start the installation now. Note that the number 2.1.0 can change according to versions. Now wait for the notification about the completion of installation.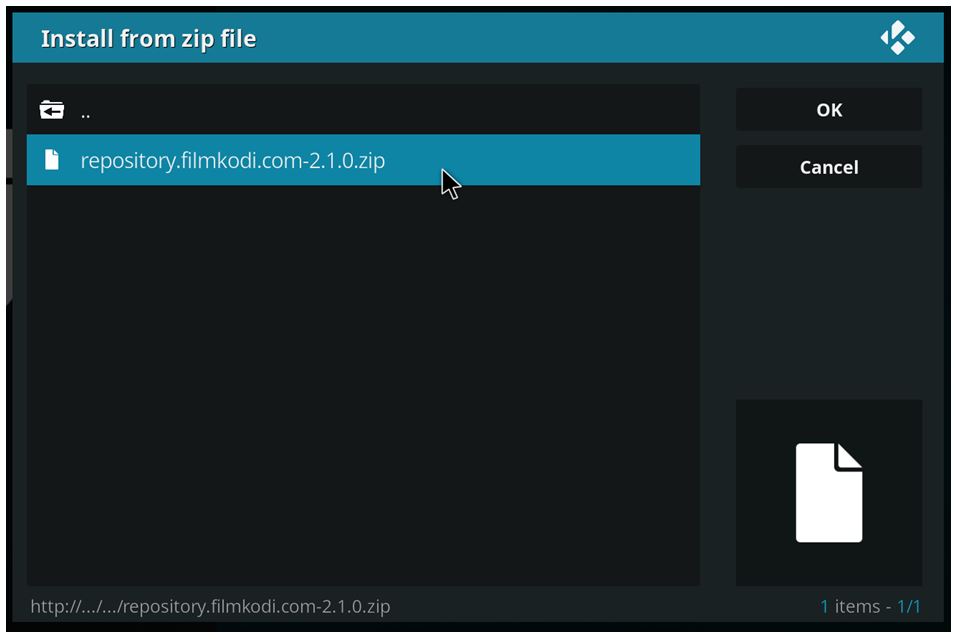 Step 11: Now, let's install from repository. Select Install from repository option (from the same window where you chose 'Install from zip file' option).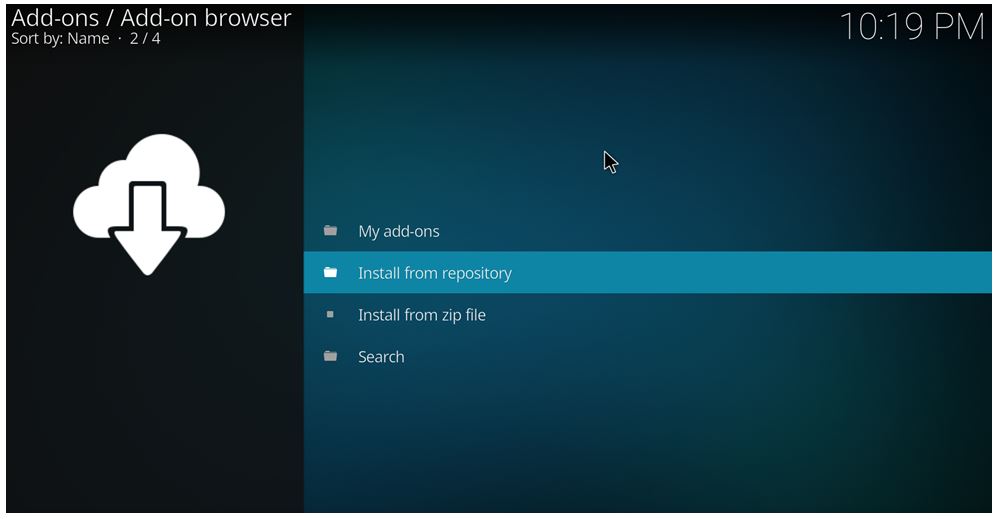 Step 12: Select filmkodi.com repository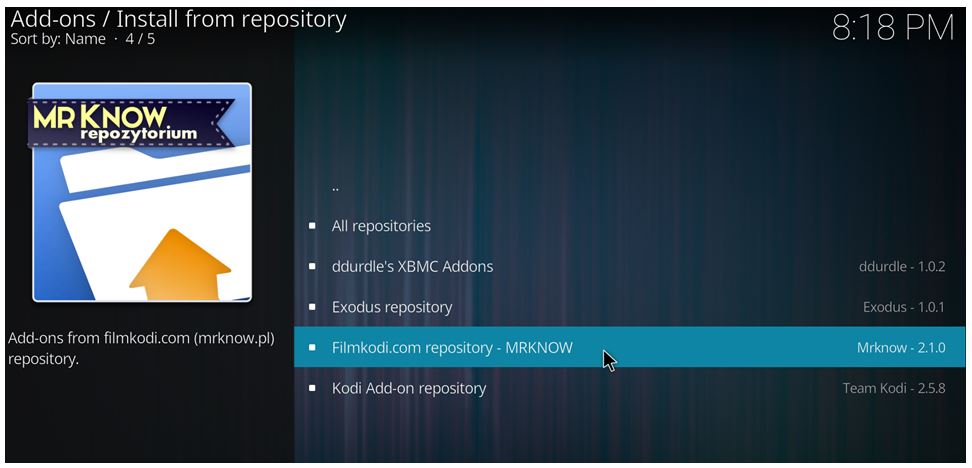 Step 13: Tap Video add-ons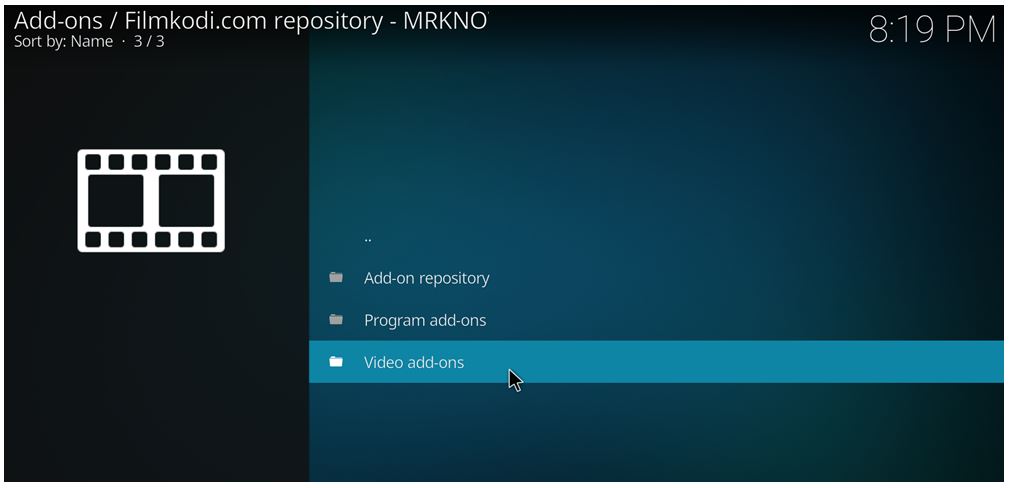 Step 14: Now tap on Specto-…fork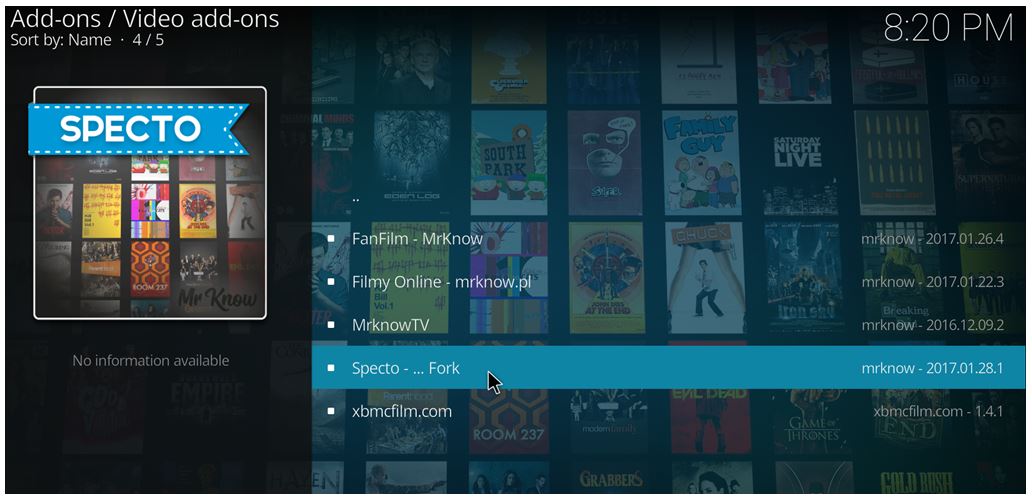 Step 15: Click Install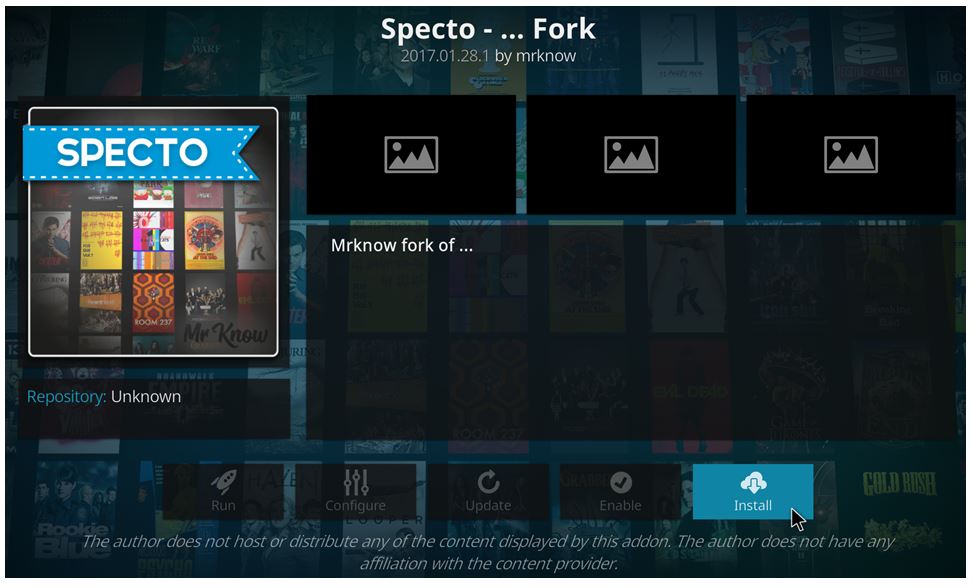 Step 16: Head back to the home screen and select Specto in Add-ons tab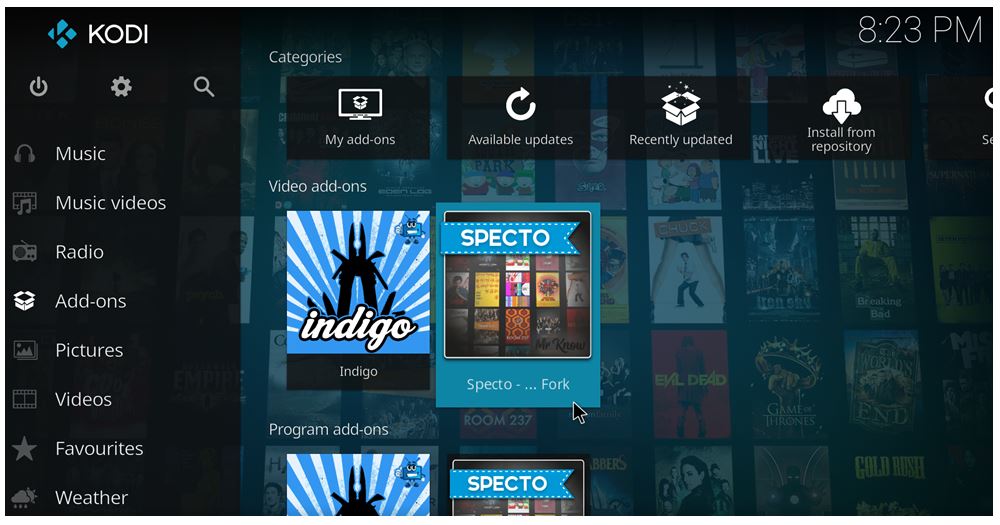 Step 17: You can now use the Specto menu to navigate TV shows, latest movies, latest episodes and more!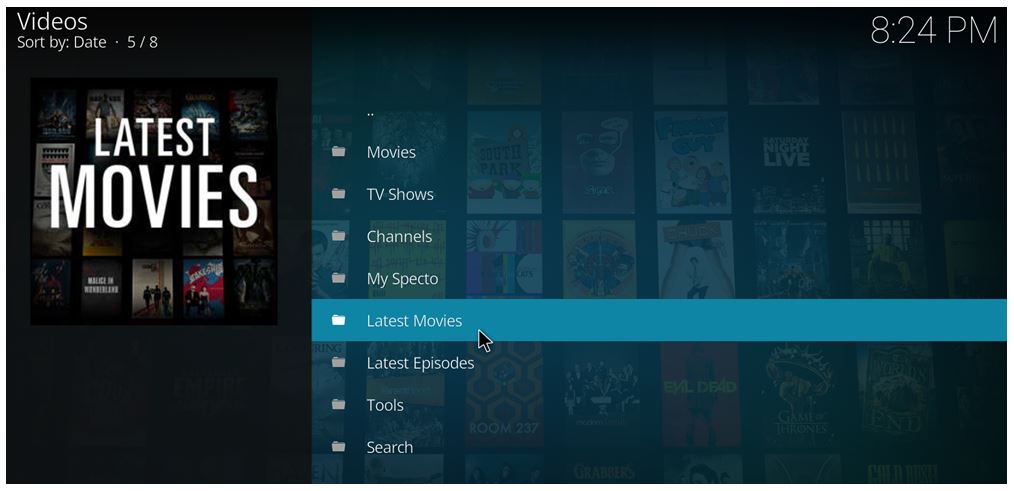 As simple as that! We are sure you now fully understand how to install Specto on Kodi 17 Krypton. The next time someone asks you the very same question, you know which post to direct them to!
Do let us know if you faced any issues while following the steps we outlined above. We'd love to hear from you!
Also Check: How To Install Fusion On Kodi