At every point in time we always experience a few surprises anytime the latest Google Play Services updates are added to our phones and tablets, and among these surprises was a new Smart Lock, known as the On-body detection. This latest Smart lock is designed to unlock your device, enabling your lock screen security to be bypassed, when the user unlocks and leaves the device on.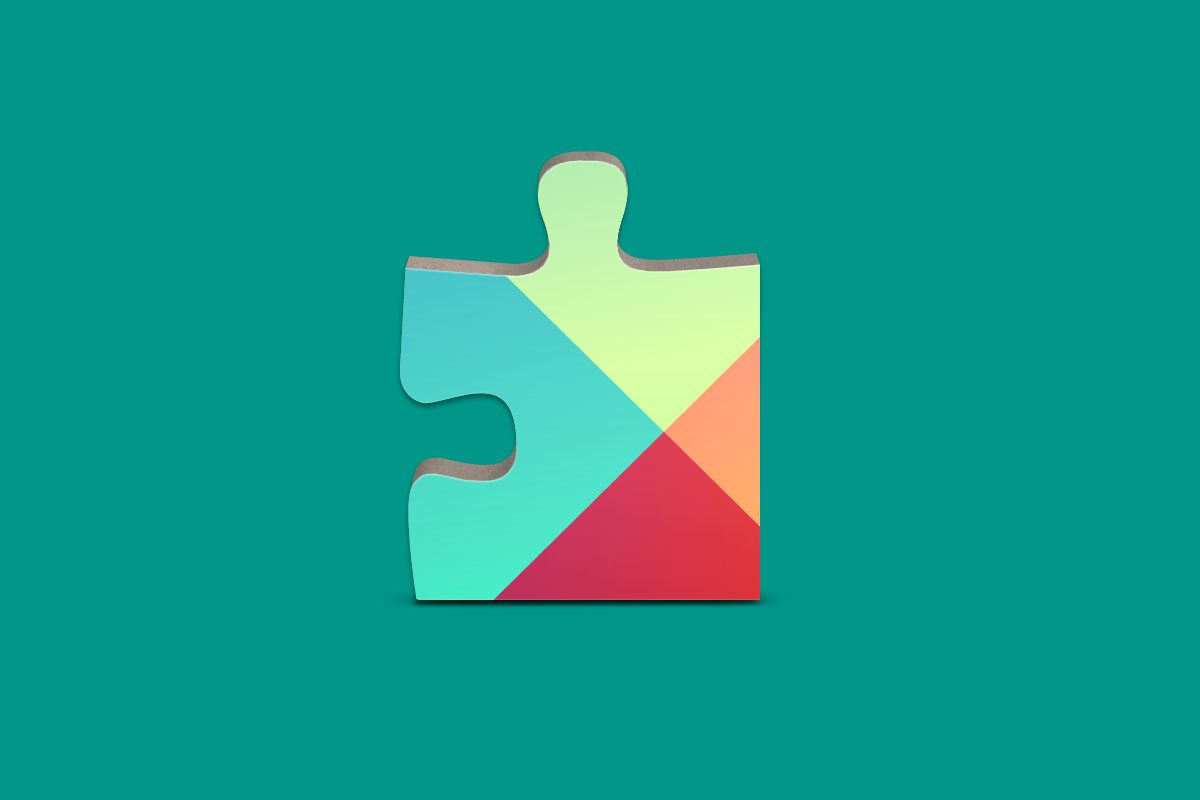 With the help of an internal accelerometer, your Android Lollipop smartphone or tablet can detect movement that is in turn translated while being held in your hand or kept in your pocket. Also, your device should automatically re-enable your lock screen pattern, PIN, password, or any other security pattern that you have activated on your screen. For instance, a Nexus 6 will work great at being unlocked when kept in a pocket and pulled out after a short walk. When it gets to re-locking, the user would notice that the smartphone had been staying motionless for up to a minute, then its lock screen security will automatically get activated when the user wants to use it.
Turn on the Smart Lock
You have to first activate some type of lock screen security, in order to find the Smart Lock menu. In order to enable this option, go to your device's Security settings. At this point you will be able to enable a screen lock as soon as you enable any of the existing options, excluding "None" and "Swipe". The process will allow you to enable the Smart Locks menu on your smartphone or tablet.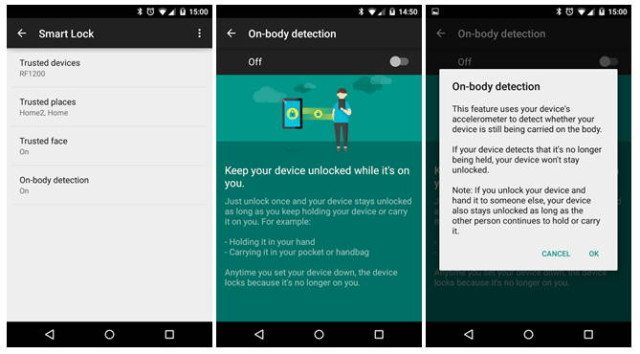 Though it seems that nearly all these guidelines are universal, it is possible you might find little variations as a result of your lock screen and Smart Lock settings. When you locate the Smart Lock settings, you will be able to customize it.
LG G4: Go to your Security settings and be sure to activate the Smart Lock as a Trusted Agent. The remaining Lock Screen and Smart Lock settings are located in the Lock Screen settings
Samsung Galaxy S6 and S6 edge: The Smart Lock settings is located in the Lock Screen and Security and also in the Secure Lock Settings menu.
HTC One M9: The Smart Lock options is found in the Security menu within the phone's settings.
Now look for the Smart Lock menu in your Security settings. You will be required to unlock your screen security to show that you are the rightful owner of the device. There you will find available Smart Locks for use on your phone or tablet. Choose On-body detection and you should be driven to another screen about the Smart Lock.
Once your On-body detection is enable, a dialog box will pop up, telling you about the vulnerabilities of using the Smart Lock. The dialog box also lets you know that On-body detection will perform better with time and the longer you get it activated, as it will get data of your walking patterns.
After you have selected Continue on the dialog, the On-body detection Smart Lock will be successfully turned on. The most interesting part of the On-body detection is that you may not notice it is running on your device until you get to know you do not need to constantly unlock the device.
Who should use the On-body detection?
The On-body detection is a new Smart Lock, However, by enabling this option, chances are that you could lose a lot of security advantages provided by having a screen lock. Dissimilar to nearly all other Smart Lock, no second form of authentication is available to ensure that the person opening the device is the actual owner. It is always advisable to compare the positive and negative effects of any of these Smart Locks, and for this particular one, it is better to look at it as one almost not having a lock screen.