"House of Cards" Season 5 will air in May. The delay in the release of the fifth season is because there have been some changes in the production team. Recent speculations suggest that although Frank has got his way until now through his shrewd tactics, his wife Claire may rise to the presidency. Few sources also predict multiple deaths and exit of several characters.
"House of Cards" Season 5 Delay And Synopsis
According to Travelers Today, the series has been possibly delayed because of the show creator, Beau Willimon left the team at the end of the fourth season. Although it gave a major jolt to the team, it seems that the showrunners have recovered fast enough and are now gearing up to complete the shooting of "House of Cards" Season 5.
The recently released spoilers indicate that President will take the help of Douglas Stamper (Michael Kely), his confidant and loyal chief of staff. Frank will come out with a special strategy to eliminate his enemies and rivals who in the future can threaten his chances of becoming the president.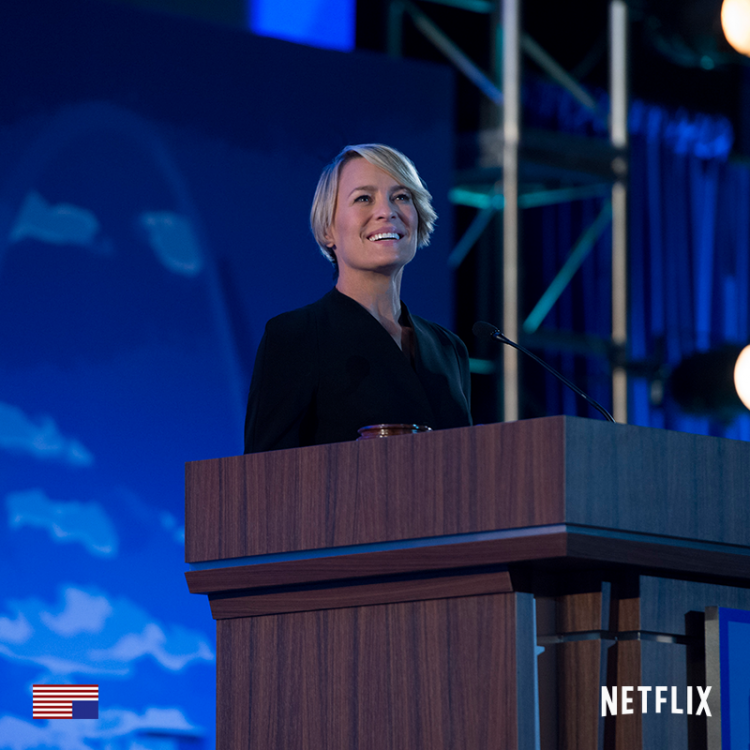 "House of Cards" Season 5 will show Frank in his entire gory avatar indicating that he can do anything to reach his goal and entering the White House as President.  Frank has a terrific past with many crimes under his name. Although in the last season, the opponents did manage to dig out the dirt on him, Frank managed to win the political battle with big help from his wife Claire (Robin Wright), reports Counsel & Heal.
Claire May Get Rid of Frank For Political Goals
Frank's wife is one person who is well aware of all his dirty secrets. According to speculations, Claire will use all her hold over her husband and get rid of him to get that big chair in the White House in the "House of Cards" Season 5. The source also says that there is a strong possibility that Claire will hog most of the limelight in the upcoming few episodes of the fifth season that starts on May 30.