Horizon Zero Dawn makes use of new GPU based run-time procedural technology to generate foliage and even gameplay elements in the upcoming PS4 exclusive.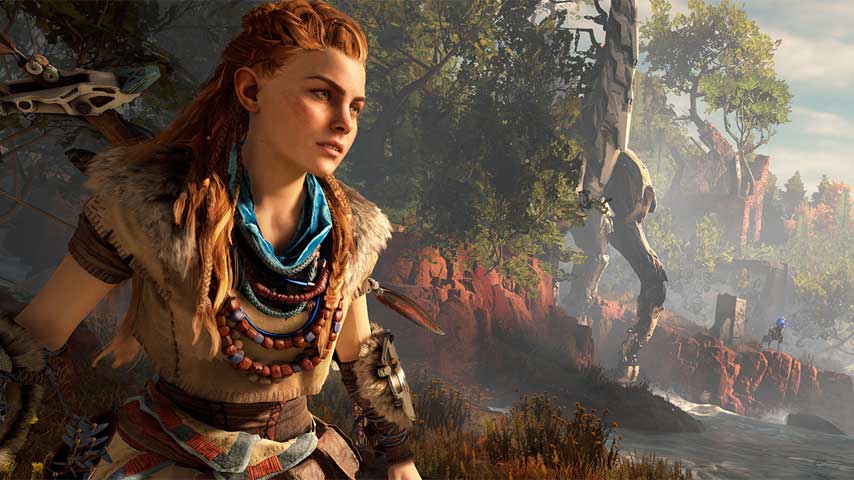 Horizon Zero Dawn uses a GPU-based algorithm to generate gameplay
So they are going to use procedural generation and actually make it work and incorporate content from the get go. Most gamers personally do not like procedural generation if it is going to be used for level design. We're fine with some static assets being procedurally placed in the map but it should not guide the level design. Most prefer the artists design the levels over a procedural algorithm.
Jaap van Muijden from Guerrilla Games will describe the GPU based procedural placement system that dynamically creates the world of 'Horizon: Zero Dawn' around the player. He will show the entire pipeline. This will happen during GDC 2017 as is indicated in this online schedule for the event.
So Guerrilla Games will be at GDC next year. That means that Kojima will be there too then. Why? Because a studio doesn't explain their engine when the game running on it has already come out. Usually, it's shortly after the announcement of an upcoming game. Look at Uncharted 4 and MGSV. So it makes a lot of sense that Kojima would bring some guys from Guerrilla with him to explain the tech as they are using their engine after all. Also, Kojima this week has already been showing off screenshots of the engine, probably for us to take a hint.