Open-world games get a great deal of flack. The genre is mainstream for offering enormous and lovely worlds. In any case, that scale can come to the detriment of story. What's more, at first look, it's anything but difficult to mix up Horizon Zero Dawn for another of those apparently exhaustive games.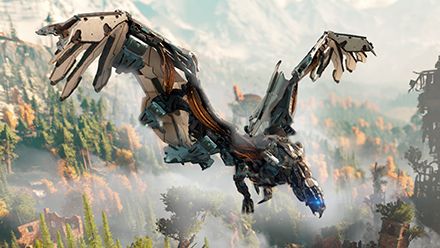 Horizon Zero Dawn doesn't feel like an unfilled game
Yet, following several hours spent demoing the opening sections of the game, we can state that it's a shockingly story-driven game. Moreover, it feels more like a more fleshed-out Rise of the Tomb Raider than a reskinned Assassins Creed. In addition, Tomb Raider reboots offered what can be depicted, in best case scenario, as weak endeavors at an open world with a couple of separated ranges and side missions. In any case, Horizon Zero Dawn goes much more distant in giving a living world to investigate, gather assets, and get by in.
It is the sort of game where the story feels like a vital and characteristic part of the experience. This an open world game with a distinction, however, shunning the well-known strategy of overpopulating the guide with elements and difficulties for boundless expanses brimming with regular magnificence and its tenants. It feels like the idea is about finding the character's part on the planet, as it is about shooting stuff. In this regard, Horizon is a game with a genuine motivation. This is a character with inquiries and encounters that numerous players will identify with – notwithstanding the modern setting.
Source: The Guardian