9. Find Health Points
Finding the Health Points quicker in the game rewards you in ways otherwise impossible. There is less to very few health regeneration options in Horizon Zero Dawn. So, most of the times, you'll have to seek out for life-saving and healing plants to fill up your "Medicine" bar. But, a downside to this practice is that it fills up the bar very slowly. There are a lot of health and healing plants in the game that can heal you faster. These plants are taller than you traditional health plants and some of them are red but not taller. These plants are capable of providing you with elemental healing powers. So don't miss them out at any cost.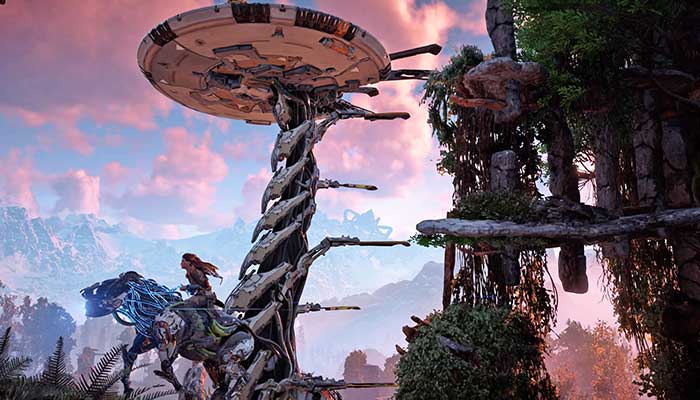 10. Unlimited Fast Travel Backpack
We know that Horizon Zero Dawn's Fast travel is similar to the one in Diablo and portal series games. This Fast Travel system is consumable-based. This restricts you to a momentarily fast travel based on choices of when to fast travel and when not to. So, if you want unlimited Fast Travel, you can have an item that enables you to have unlimited Fast Travel abilities. We don't know it's location but we do know that this rare item is available at one of the vendors in the game. Find the item and vendor in your material lists and tooltips.
Follow-Up
Hopefully, the above list of items will be of your great interest as it provides with ways to keep on playing the game for longer times. We've shared of what we know of our experiences. If you know any of the other things that the players should know before playing Horizon Zero Dawn, do share them with us. Leave comments below with your experiences with Horizon Zero Dawn, we'll love to hear about them.