The smartphone messaging app segment for Android is filled with a lot of competition. WhatsApp is perhaps the most popular one here, with the other major apps being Viber, LINE, Facebook Messenger, etc. Hike Messenger is one of those apps that is used widely by Android users and comes with great options that are different that other apps.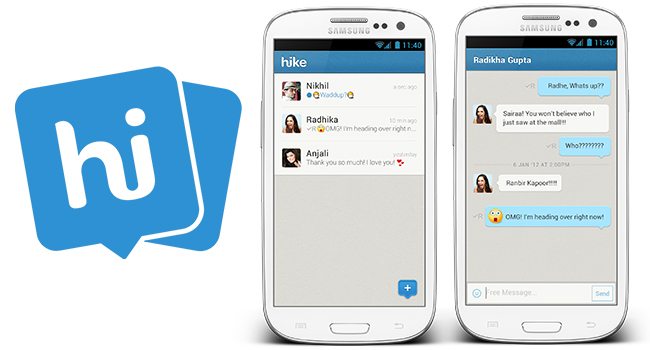 With Hike Messenger APK, you can share files with other Hike users directly without any internet connection within a 100 meters. Also, you get loads of stickers to use, and there's free voice calling for Hike APK users. If your friend is offline, he/she is notified of your Hike message via a free SMS. With the hidden mode, you can password-lock your private chats.
With such great features, it's no wonder why Hike Messenger is updated regularly. The app has been updated to version 4.2.7.83 today, and the Hike APK download file weighs 16.81 MB. This new update lets you add up to 1000 members in a group chat. Also, profile and status updates of hidden contacts will be hidden on your Timeline until the hidden password is entered.
The new Hike Messenger 4.2.7.83 APK download also lets you add captions to the shared images and deleted Sticker Packs you don't use. Photos can be shared directly to your Timeline and you can rotate and crop them before sharing. Voice notes get proximity sensor support so that they do not play on the speakers. Lastly, the update fixes a bug that was preventing users from uploading status and profile photos.
You can download Hike Messenger APK for Android from uptodown.com.