The MWC 2016 will see mobile companies from all around the world come together to showcase their latest gadgets for the year. But it's not just the leaders in the industry who'll steal the show, as some newcomers too are going to get good limelight this time. And when talking about new gadgets, let's tell you that the Hesvitband S3 is going to be showcased at the MWC event too.
Hesvit has spent more than two years on R & D for the Hesvitband S3, which is a smart wearable aimed at health and fitness enthusiasts. The S3 does not irritate the skin as it uses TPU+TPE materials, and the smart 7*21mm shows all the information right on just one screen. The battery of the band can go up to 7 days on standby. The S3 is compatible with most of the tablets and smartphones running iOS and Android.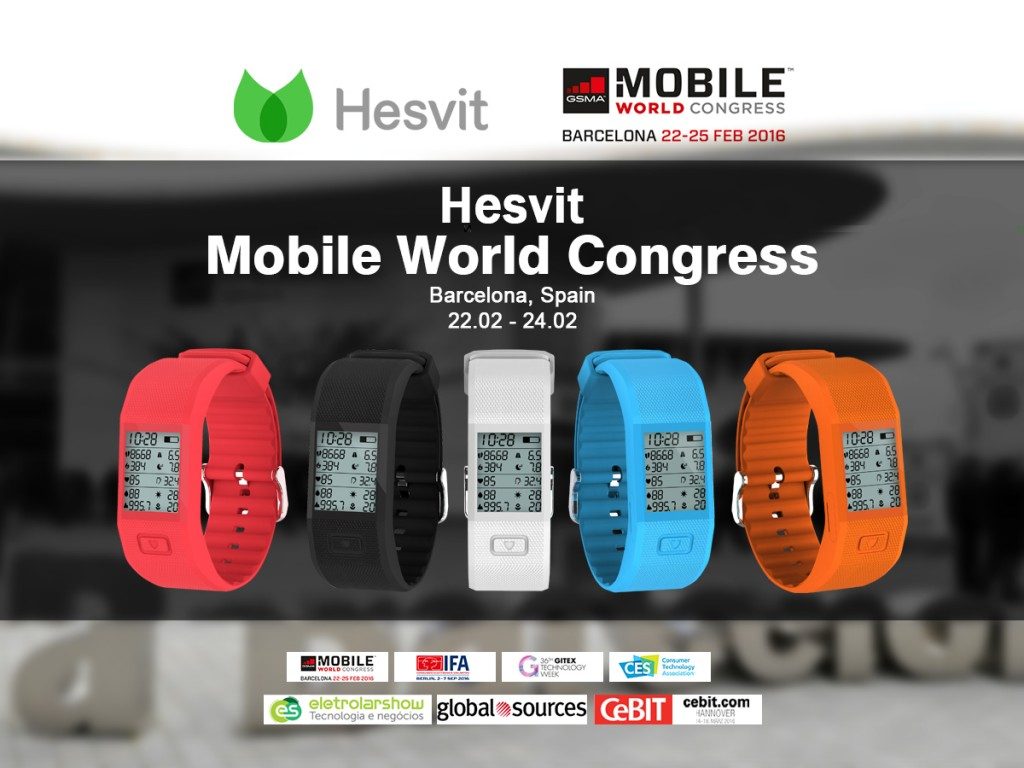 The Hesvitband S3 gets sensors for checking air pressure, skin temperature, heart rate, humidity, and i also gets a tri-axis accelerometer. You can even measure the humidity, ambient pressure, and temperature of your surroundings. This makes Hesvitband S3 a perfect outdoor companion.
We have already posted the Hesvitband S3 review, and we found it really very useful. You can check out the official Hesvit website and can buy the band for just $79 from the site as well as several online retailers. Do remember that this price is only valid as long as the MWC runs ( 22.02.16 – 25.02.16 ). In case you are going to the MWC event, you can check out the Hesvitband S3 personally at booth 5I74.