It was only a couple of days ago when we got to know about the rumor that Samsung is working on a foldable smartphone. Now, we can have a closer look at the inside work going on around the device. A patent application that was filed in the latter half of 2014 demonstrates how a foldable smartphone can be built.
Foldable Smartphone Design:
The most important part of the Samsung smartphone is the foldable screen, and the illustrations make it look like the screen will be placed over a textile-like material. The bendy screen is handle by tensile screens while the clamshell is open. Another important part of the mechanism is the central hinge.

Foldable Tablet With Laptop Mode:
Another patent application demonstrates how the device can be opened in a laptop-like design instead of a flat configuration. This design seems to use a different hinging mechanism and also uses an elastic unit for keeping the screen taut.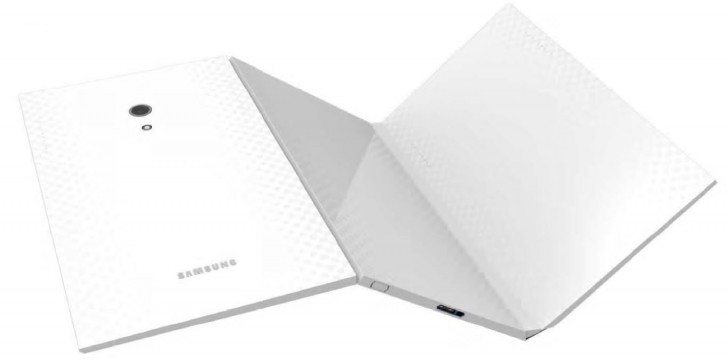 Samsung is trying to explore several areas with these new designs. The first design is targeted towards clamshell smartphones and the other one is for tablets that can bend into a laptop form. The rendered image above is from a patent filed in Korea and shows us how such a device would look like.
These patents were filed last year and the devices are expected to launch next year in January.