Hawaii Five-0 Season 8 is set to premiere on Sep. 29, Friday at 9/8c. The new season is likely to bring new twists and characters to the show.
The finale of Hawaii Five-0 Season 7 has seen Grace Park's Kono leaving major hints of her exit from the show. For instance, she is seen going through airplane to Carson City in order to give justice to other victims of the sex trafficking ring. Fans are buzzing with speculations if that was the last they have seen of Kono. Is she leaving the series?
There is a possibility that Kono might not be seen in Hawaii Five-0 Season 8. But here are three reasons why Kono will return to the series and Steve McGarrett's team. Read to know more.
1. Grace Park Talks About Her Potential Return
According to Bleeding Cool, Park gave a small tease about the future of her character. He said, "I don't know as of right now. I did go talk to Peter Lenkov the other day, who is the showrunner, but it's still undecided as to what's going to happen."
She also added, "…But of course I have hopes for it to go well, but I'm not sure what's going to come from all this."  This part of her sentence drops a hint that perhaps she has no clue about her character's exact storyline in Season 8. She has not given any reasons or any potential hint whether she plans to leave the series. Therefore, fans need not worry about Kono's return.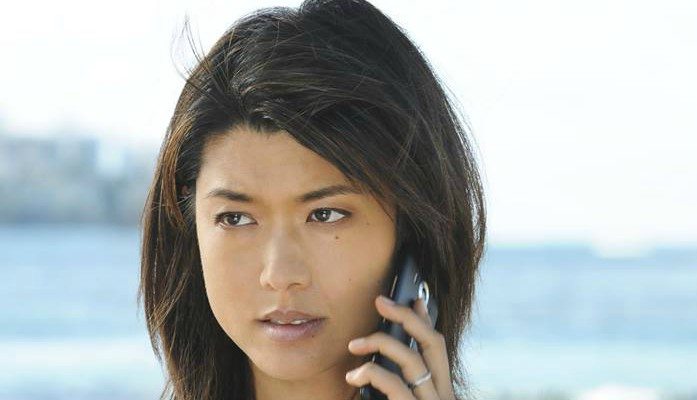 Kono Is Seen Taking A Pregnancy Detector Kit
Hawaii Five-0 Season 7 finale has also seen Kono picking up a pregnancy detector kit from a store. This drops a hint that perhaps Kono might be pregnant from Adam. She has always expressed her wish to start a family in the last season. Perhaps, this is a hint that her role might be limited to the team if she becomes pregnant. But that does not give clear indication that she is not returning from Carson City.
3. A New Character Might Come To Assist McGarrett's Team
TV Line has teased a spoiler scoop recently about Five-0 that, "…Season 8 is looking to cast the series regular role of a female lifeguard who was a first-rate candidate at the police academy until she got kicked out for 1) cheating on an exam and B) punching out a training officer."
Attention:
Governments and ISPs around the World monitors their users' online activities. Reclaim your freedom with
ExpressVPN
and browse the internet with confidence.
It might be in accordance with expanding McGarrett's team's assistants for a particular case. The spoiler does not reveal if this new character will replace the female character Kono in the Five-0 team. Hence fans need not worry until there is an official report from Hawaii Five-0 Season 8 team.