Hawaii Five-0 Season 8 is set to premiere on Sep.29, 2017 on CBS network. The new season will air every Friday from 9:00-10:00 PM as per the CBS Fall Schedule released.
Meanwhile, fans are excited to find out which of the Hawaii Five-0 cast members are back for Season 8. Steve McGarrett aka Alex O'Loughlin and Chin Ho Kelly aka Daniel Dae Kim is anticipated to return for Season 8.
But nothing is teased about the return of Five-0 team member Kono Kalakaua (Grace Park).  This has left fans speculating that actress Park might not return for the next season of this CBS show.
Moreover, a recent spoiler scoop from TV Line talks about the fate of Kono in the Season 8. It says, "Five-0 for Season 8 is looking to cast the series regular role of a female lifeguard." It continues, "Don't be surprised if this new arrival eventually makes her way onto McGarrett's team." This drops a hint that perhaps a new series regular is likely to replace Kono aka Grace Park in Season 8. But nothing has been officially revealed yet.
What Happens To Kono In Season 7 Finale?
The finale of Hawaii Five-0 has seen Kono goes alone on a flight to the other hubs of the sex trafficking ring. Perhaps she wants to rescue other girls who are trapped in this vicious circle of sex-trafficking. It has been also teased that Kono might be pregnant.
No additional details have been revealed about the fate of Kono. It remains suspense whether Kono and Adam will have kids in future or not.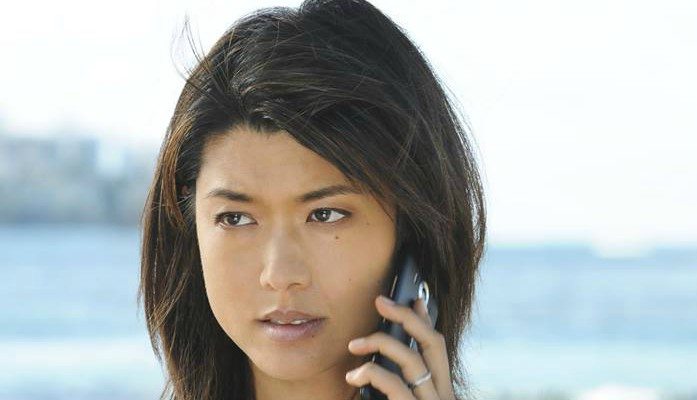 Who Will Be The New Regular Cast?
There is a possibility that the showrunner might end the storyline of Kono and Adam. Now that they are reunited in Season 7 and have found a purpose in life, it might wrap up their storyline.
Attention:
Governments and ISPs around the World monitors their users' online activities. Reclaim your freedom with
ExpressVPN
and browse the internet with confidence.
This possibility drops a hint that a new series regular might replace Kono in the Hawaii Five-0 Season 8. Who will be that cast member? To find out watch the new season of Hawaii Five-0 on CBS network.