One more month to go for 'Hawaii Five-0' Season 8 to premiere on CBS and the avid viewers are constantly looking forward to the addition of new cast. However, the bad part of is that two actors, Daniel Dae Kim and Grace Park (who played the role Detective Lieutenant Chin Ho Kelly and Officer Kono Kalakaua respectively in seasons 1 to 7) will not be seen in the upcoming season. Read further to get more into details.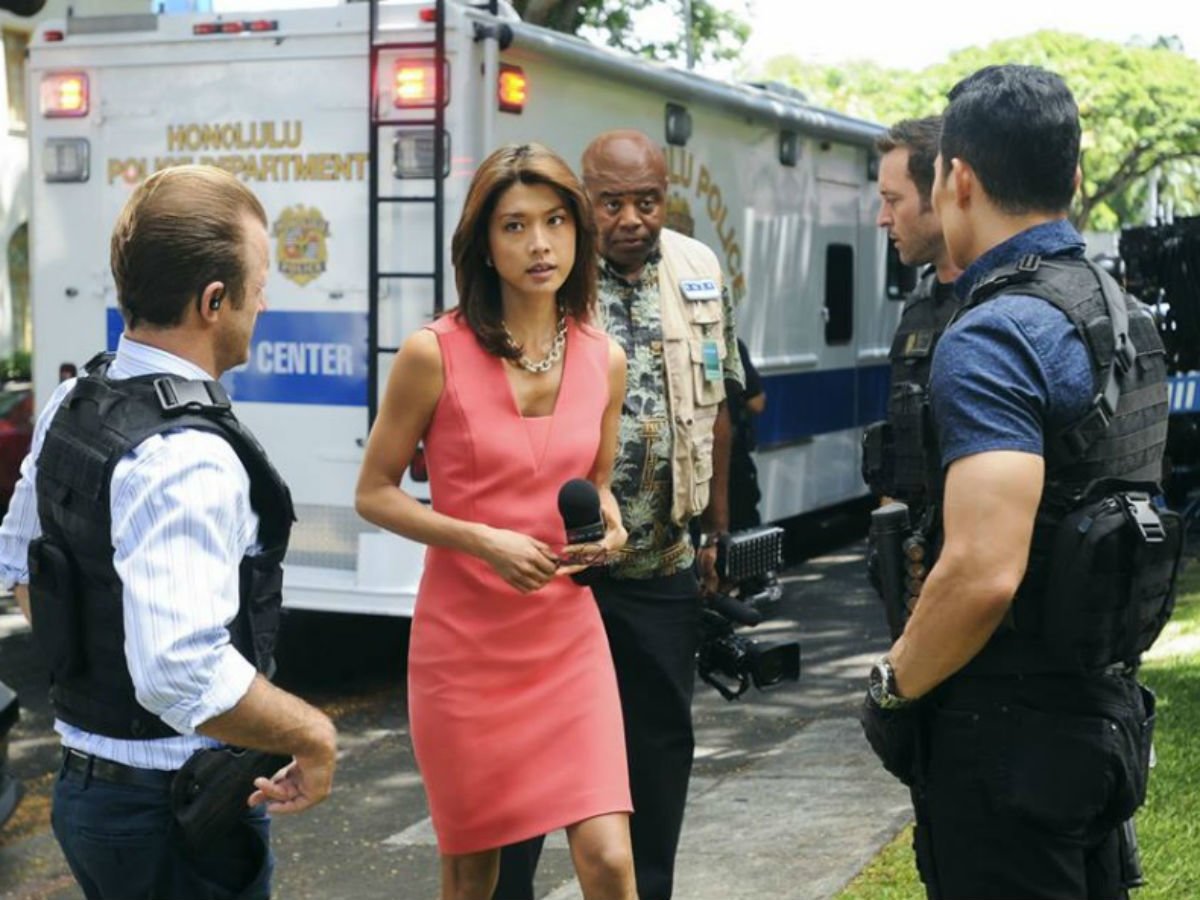 Daniel and Grace will not be seen in 'Hawaii Five-0' Season 8 because of pay disparity. Both the actors demanded pay equal to the series stars Alex O'Loughlin and Scott Caan (Lieutenant Commander Steve and Detective Sergeant Danno respectively) earned in every episode but their demand was not fulfilled. They were offered 10 to 15 percent less, and that's the reason both the actors did not renew their contracts, as reported by Movie Pilot.
The exit of these two actors has disappointed the viewers but series' executive producers and creators along with the CBS' officials believe that the addition of Beulah Koale (as Junior Reigns) and Meaghan Rath (As Tani Rey) will fill the gap created by their exit.
One of the executive producers of 'Hawaii Five-0,' Peter M Lenkov said that he along with his team members are quite overjoyed to explore the new dynamics within the team and they are passionately waiting for every actor to bring forth their unique talents to the table. He further cited that Beulah Koale and Meaghan Rath have been delivering very wonderful performances in the series. They even look forward to seeing a lot more from Ian Anthony Dale as Adam Noshimuri in the upcoming season 8 while digging deeper in the character.
Never miss the premiere episode of 'Hawaii Five-0' Season 8 on Friday, September 29, 2017 at 9 pm EDT on the CBS.