Hawaii Five-0 Season 7 Episode 25 is titled as "Ua mau ke ea o ka ʻāina i ka pono." This episode is the final episode of Season 7 and has a daredevil mission assigned for Steve McGarrett's team.
Episode 19 of this series had seen a sex-trafficking case. In resolving that case McGarrett took help of Kono and his team. And now again, in the finale, that incomplete case will be solved by the Five-0 team under the guidance of McGarrett. But this case seems to affect Kono as she suffers emotionally during the episode.
The showrunner of Hawaii Five-0 Season 7 has revealed how the case of sex-trafficking will affect Kono. He says, "It's going to play into a bigger arc and a little bit of a cliffhanger for her at the end of this season," he continues, "…and something that she's committed to seeing through", reported TV Guide. 
Since the issue is affecting the complete island, Kono will deal with the case almost singlehandedly.  She is all set to find the culprit behind the problem and it is a little heavier story for the finale, explained the showrunner.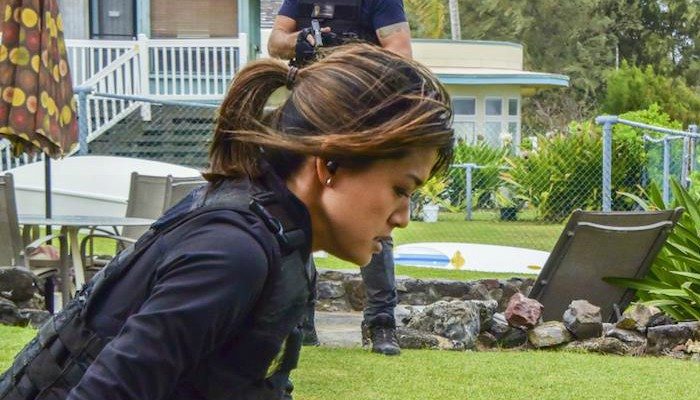 Meanwhile, the official synopsis for the finale reveals that Kono makes a life-changing decision. It has been witnessed on Season 7 that after the return of Adam from prison, he and Kono restart their lives. They are happy but feel the need to start a family. Therefore it will be interesting to watch if the couple agrees to have a baby? Or will they give some time for things to settle down?
Apart from Kono suffering emotionally, this season's finale will see more action-packed than the previous one. As the team finds the sex trafficking ring on the island, a lot of stunts by the Five-0 team might be seen in this mission.
The promo of Season 7 finale shows Steve attempting to jump off from a height. Hawaii Five-0 Season 7 Episode 25 will air on Friday, May 12 on CBS network.