Hawaii Five-0 Season 7 Episode 24 promo has been recently dropped. It features Alex O'Loughlins' Steve McGarrett risking his life to save the life of the people of Oahu. The official synopsis of the penultimate episode teases Chin and Abby is on the verge of making an important decision.
The series is known for showing dangerous missions in their final episodes. This time also fans are buzzing about the adventurous two-hour finale. But before that, the penultimate episode titled 'He ke'u na ka 'alae a Hina' will air this Friday.
The official synopsis of this episode teases that McGarrett learns about a planned terrorist attack. The details reveal it will take place on Oahu. The task of the Five-O team is to trace the people behind this before things get messed up.
On the other hand, things are not smooth between Chin Ho Kelly (Daniel Dae Kim) and Abby Dunn (Julie Benz). The official synopsis of Episode 24 teases that the pair has a very difficult decision to make. It has not been revealed whether they will decide to marry or take an audacious step in future.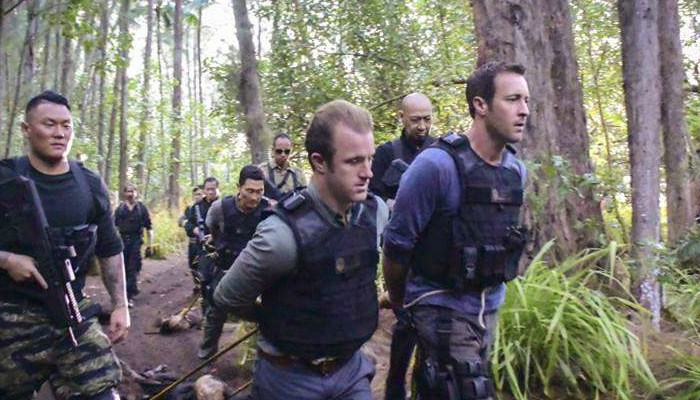 Meanwhile, Season 6 of this police-procedural series was wrapped up on a thrilling note. McGarrett risked his life and was almost on death bed. But Danny's medical help at the right time saved McGarrett's liver and brought him back to life.
This time also, Hawaii Five-0 Season 7 final episode will tackle a dangerous sex-trafficking case. Previously an episode was aired on this issue. Perhaps, McGarrett and his team will finally rescue the trapped young girls in a thrilling series of events.
The finale is titled as 'Ua Mau Ke Ea O Ka Aina I Ka Pono' and it will be a two-hour episode. Meanwhile, the penultimate episode of the show will air on May 5 on CBS network on 9:00-10:00 PM, ET/PT.