Now that the mobile variant of Windows is officially dead, the question that arises is what happens to the long rumoured Surface Phone. The phone, if launched, was expected to change the fate of the dying mobile division of Microsoft Windows. But after the recent announcement, things seem to have changed.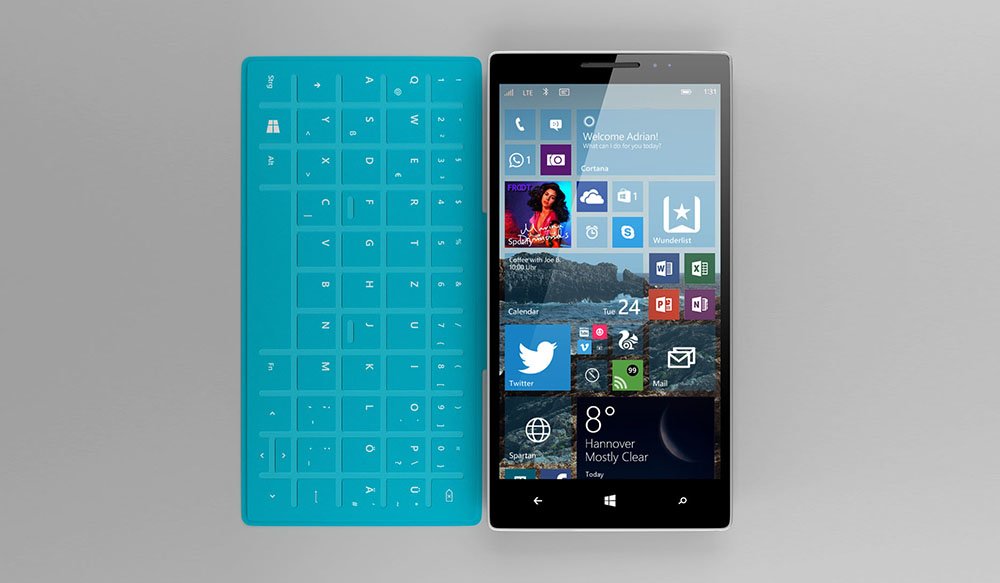 Windows 10 Mobile was an ambitious operating system with a lot of potential, given the diverse product categories Microsoft caters. The original plan was to create an ecosystem where the Windows 10 PC and Windows 10 Mobile coexisted. The two would have deep integration of Microsoft services and would be connected to each other to give the user a seamless experience like no other.
While this plan seemed just perfect for a company with such a scale, things didn't take off as expected. The modern smartphones depend on applications for most of their capabilities and the Windows 10 Mobile platform lacked that exact thing. It was a two-way problem, the developers didn't support the platform as there weren't many users to cover the costs, while the users didn't use Windows 10 Mobile since there weren't most of the popular apps.
This, along with many other reasons, contributed to falling of Windows 10 Mobile platform and ultimately to its closure. Surface Phone might also meet the same fate, at least how Microsoft's current plans go. The company has clearly stated that it won't be developing any new hardware or software features for the mobile platform, which should include the Surface Phone development as well.
Until May this year, Microsoft had clearly stated to have plans of launching an ultimate mobile device, as reported by Forbes. Nadella added, "…when you say we'll make more phones, I'm sure we'll make more phones, but they will not look like phones that are there today." This was quite an interesting thing to hear from the CEO of Microsoft and if it could materialise, we might have seen a phone that could be much more than bezel-less displays and multiple cameras.
But that's not happening anymore. Nadella was probably talking about the Surface Phone that has leaked a number of times. In such a dynamic industry, where the decisions can change within days, this statement came months ago. There are really high chances that Nadella and Microsoft might have changed their mind during this period. We can safely say that the Surface Phone is also probably dead along with the Windows 10 Mobile.
Even the very few Windows 10 Mobile phone makers have also withdrawn from making any new phones. HP was one of the few companies making Windows 10 Mobile devices and their Elite X3 is probably the last phone from the company. We haven't seen any new phone based on the Windows 10 OS and Microsoft has confirmed that we won't be seeing any either.