If there is something that Google hasn't got it right on the mobile platform, it will be messaging. The search giant has more apps for communications than any other service on Android. Hangouts was the first take of Google on messaging and is still a part of Google Office Suite. It's a useful service, merging SMS and Hangouts conversations into the same thread, along with Google Voice support. But, post-May 22 things are about to change.
Google has decided to pull the plug on Hangouts' SMS integration. This falls right in place of Google plans to separate different functionalities into the individual app. It all started when the company asked users to switch to messages, and removed merged conversations. Later, Google Voice standalone app was released. If that wasn't enough to fend people off Hangouts, Google released Allo and Duo apps for personal communication needs.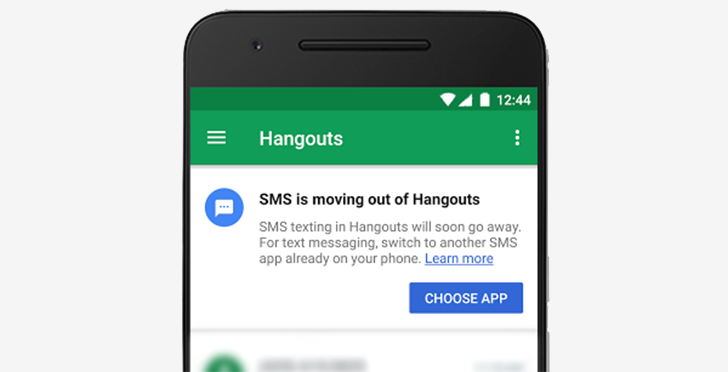 An email has been sent to G Suite administrators, saying a warning (pictured above) will appear to Hangouts users starting March 27. It also reports that SMS support will be completely removed after May 22. However, Google has confirmed that Project Fi users won't be affected and can continue to send and receive SMS via Hangouts.
Even though the mail reads Google Voice users won't be affected, but with big improvements in the standalone, it's better to make the switch.
For those who don't know, Hangouts is now a part of GSuite Office apps aimed at enterprise users. The service has been broken into two pieces: Hangouts Chat and Hangouts Meet. It will be interesting to see if Google can achieve what it's after with all new changes. However, in the meantime, if you make use of Hangouts for your SMS purposes, it's time to switch to default SMS app or download a new one from the Google Play Store.