Google Hangouts is a very popular messaging app and is mainly used for voice and video calling by Android users. The app has got a very fluid and modern design and is packed to the brim with all the features that a messenger should have. Regular updates have made Hangouts APK quite smooth and speedy.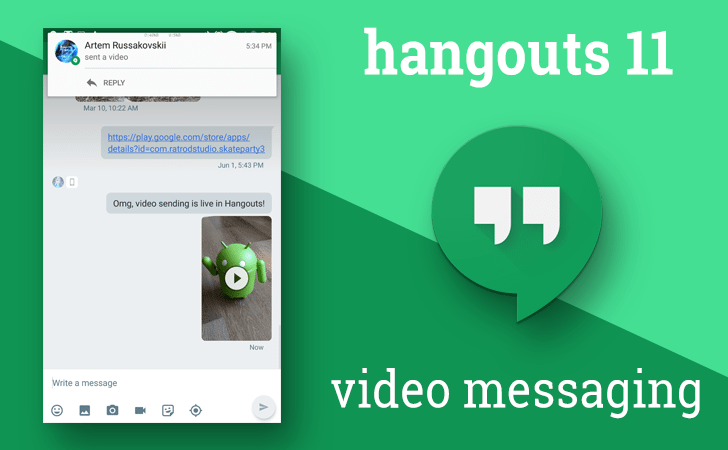 A new Google Hangouts update for Android has been released today. The app has been bumped up to version number 14.0.136618992, and the latest Hangouts APK download file carries build number 23553983. The file weighs 26.26 MB and is compatible with tablets and smartphones running on Android 4.1 and above. The new update comes with a new changelog, and a few notable changes have been made.
First of all, if you are using Android 7.1 Nougat, you will get new app shortcuts for chat, video call, and voice call. Also, tp start a new group chat, you will now have to open "New conversation". The top portion of the "New conversation" screen has become sticky. "People & Options" have been separated into two- "People" and "Options". Finally, "History", "Delete", and "Archive" toggles have been placed into the Options menu of conversations.
You can download Hangouts 14.0 APK from Uptodown.com.