Polygon recently got to experience the new Halo 5 Guardians Update Anvil's Legacy. The update introduces a new map called temple Map and new weapons like Gunfighter Magnum and Tactical Magnum REQs. Anvil's Legacy will be available to download on September 8. It will be available with Halo 5 Forge which will also be available to PC players on the same date.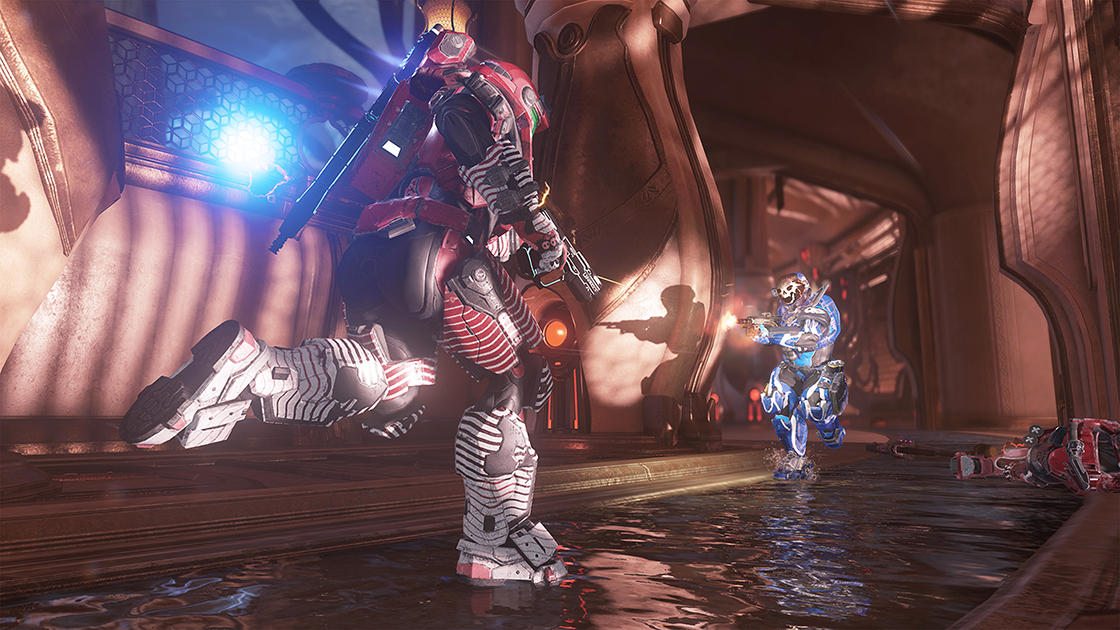 Halo 5 Guardians Update shows new map and tons of new weapons to kill your foes with
The video starts with both teams landing on opposite sides of the Temple Map and then proceeding to capture two points to dominate the other side. New weapons include Gunfighter Magnum and Tactical Magnum REQs. There's also the new Hunter Canon (although the guy playing in the video is really bad with vehicles so we don't see it in proper action). At around the 8 minute and 10-second mark you can see the Hannibal Wasp in a derelict state. It's blocking the doorway with the body of a dead team mate lying on the debris.
The Hannibal wasp is faster and more agile than the Banshee. It can take two banshee shots and, from the video, appears to boost its thrusters to allow it to escape while being shot at. There is still no confirmation of a Hannibal Warthog though and we don't know how rare will it be. There might also be an ONI Wasp from the way the player was being shot at around the six minutes 11-second mark. Halo 5 Guardian players took to the official Bungie forums to express their opinions. Some were pleased while others were disappointed that the new weapons didn't add much variance to the gameplay, especially the Gunfighter Magnum.
What's your take on the new Halo 5 Guardian Update? Will you download Halo 5 Forge for the PC when it is released on September 8? Let us know in the comments. We'll keep you updated with more Halo 5 Guardians update news. Stay tuned to MobiPicker.