We'll be taking a look at Halo 5 Forge on PC. Yes, a Halo game on PC. The last halo FPS to globally appear on PC was Halo 2 (were not including Spartan Assault and Spartan Strike because they were spin-offs). There was also halo Online on PC but it was available in Russia only. PC fans of Halo desperately wanted a new Halo game and it appears they finally got their wish. So, is this the first step to seeing future Halo games return to PC? We can't say much about that but we can offer you our Halo 5 Forge PC Impressions.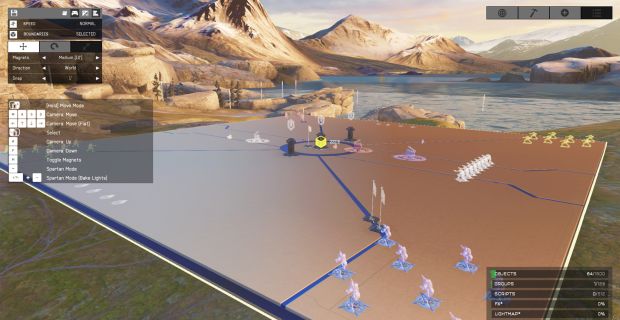 Halo 5 Forge PC Impressions – Making maps is a lot easier using keyboard and mouse
This is true and it's the first thing you could imagine doing in the Halo 5 Forge editor for PC. making maps is now a lot faster, efficient and fun because of the keyboard/ mouse input. The idea is that expertly built maps on PC will now be available to console players also. Expect the flood gates to open with a swarm of Halo content arriving to the game.
Private custom matches
If you download the Halo Forge editor via the Microsoft store (which is free with the Windows 10 Anniversary edition installed) you can not only make maps but jump into a private server with friends. Load up Slayer, Capture the Flag etc. and enjoy fragging your buddies in community-made maps or official Halo 5 maps.
Microsoft has promised a custom game browser which will help you find servers of your choice
A custom game browser might be added in the future at some point. So, it is possible that you could load up a game an find a server of your choice and jump in.
Game is fully optimized for keyboard/ mouse
This isn't some bad PC port. Controls are fully optimized for the PC with mouse acceleration, mouse smoothing, raw inputs and key bindings available to players. Expect to see some really awesome frag videos of Halo 5 in the future.
Game looks gorgeous on the PC
Texture filtering, foliage quality, anti-aliasing and resolution scaling, it's all there. All options that you expect in a PC game are there. Expect the game to also run on a wide variety of graphic cards. At maximum settings, the game's textures look amazing.
4K SUPPORT!
Yup, we aren't lying. if you have a 4K TV, load up Halo 5 Forge and crank it up to 4K. It looks stunning.
Let us know what you think of our Halo 5 Forge PC impressions.