Deric Lostutter, the hacker with alleged links with the hacktivist group Anonymous, is considered a hero by many. After all, he was the one who hacked a website and exposed an underage high school girl's rapists.
But American laws do not seem to quite agree.
Lostutter has been charged with violating federal computer laws, and if found guilty, could face a sentence eight times longer than that of the rapists.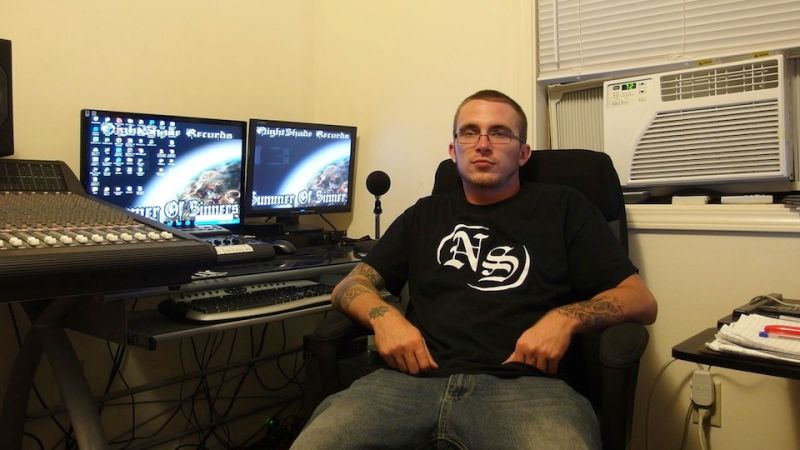 Lostutter, who went by the online alias KYAnonymous was indicted by a federal grand jury on July 7. He was charged with hacking, as well as making false statements to investigating officers.
In 2013, Lostutter and a co-conspirator who goes by the alias JustBatCat, allegedly breached into the website of the Steubenville High School, Ohio, searching the identity of the high schoolers whom they saw in an online rape video.
As per court documents, the perpetrators who were members of a local football team had repeatedly sexually assaulted the underage girl and recorded clips of their horrifying act, some of which they later shared online.
The case came to the limelight and received international attention after incriminating emails, photos, and social media messages exchanged by the rapists were published online, allegedly by Lostutter.
The hackers had also accused the high school administration, as well as the local government and law enforcement agencies of orchestrating a coverup to safeguard the rapists.
Over the next few weeks since the revelation by Lostutter and his co-conspirator, the duo received international fame and was covered by national and global media.
Eventually, the FBI tracked down both the hackers and slapped various charges on them. Meanwhile, two of the high schoolers shown in the videos were found guilty of sexual assault. One of them was sentenced to two years in jail while the other received only one year.
Lostutter faces up to 16 years in prison on three hacking counts and for lying to the FBI during their investigation. JustBatCat had pleaded guilty days after his arrest.