New trailers have come out for H1Z1: King of the Kill and H1Z1: Just Survive. Wait, which one is the real H1Z1, you ask? Come on around the campfire, and listen to a story. Once upon a time, there was a game called H1Z1, being developed by Sony Online Entertainment, who were also responsible for PlanetSide 2. And then SOE became Daybreak Game Company, while their game, H1Z1 got split in half: a zombie survival game titled "Just Survive", and a player-vs-player survival shooter titled "King of the Kill". The split has been effective as of the the February 17th.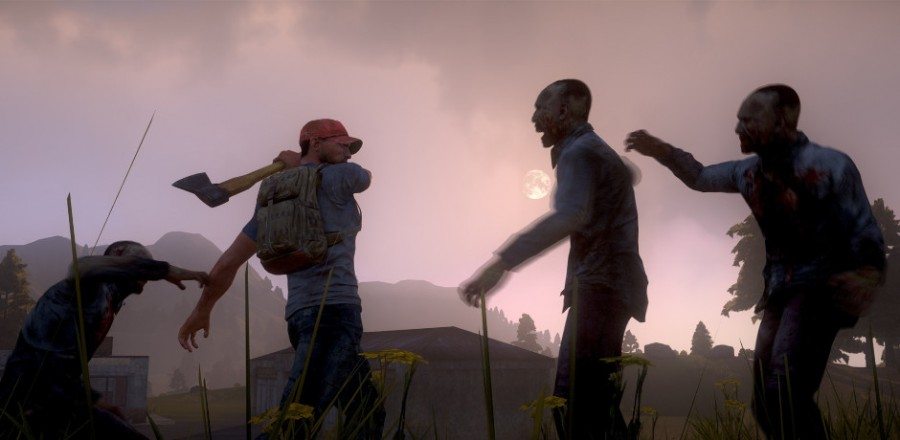 King of the Kill will be leaving Early Access this summer, and will include the Battle Royale game mode. Meanwhile, Just Survive will remain in Early Access "for the foreseeable future". If you purchased H1Z1 before the day of the split, that is, February 17th, you will own both games automatically.
Both games will also be shambling over to consoles. Daybreak hasn't announced which consoles specifically, but the PlayStation 4 sounds like a pretty good bet, considering Daybreak was previously Sony Online Entertainment, and that PlanetSide 2 did make it to the PS4.
Check out the trailers below and let us know if they get you hyped and hot for killing zombies and/or other flesh-and-blood human beings.