The specifications of the upcoming NVIDIA GeForce GTX 1050 GPU have been leaked and according to the GPU-Z screenshot, the graphics chip will have plenty of video RAM to allow gamers on a budget to enjoy playing at the 1080p resolution. Unfortunately, due to the lack of power from the GPU itself, you might not be able to enable all of the visual settings, otherwise you might not be able to enjoy those upcoming and latest video games at fluid framerates.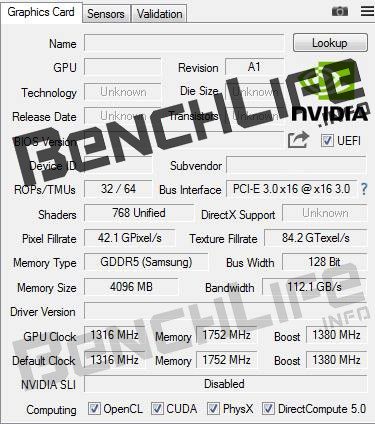 The Pascal GP107 is also leaked to feature 768 CUDA cores, and according to VideoCardz, the TMU unit count should be 16 and not 64. However, it can be assumed for now that the upcoming GPU will have the same number of ROP units as the ones listed on the GPU-Z screenshot. The 4GB of video RAM will have a memory bus width of 128bits and the default GPU clock speed of GTX 1050 is going to be 1316MHz, with boost clock expected to go up to 1380MHz.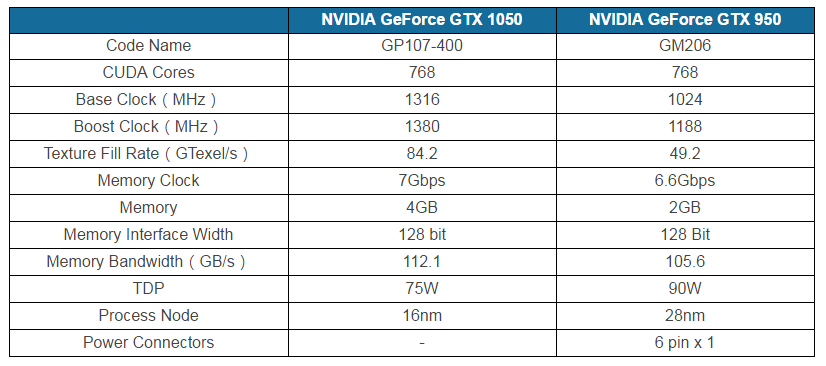 The TDP of GTX 950 was in between the 75-90W range, so thanks to the efficient Pascal architecture, GTX 1050 could have a lower TDP, which could ultimately mean that the GPU will not require power from the PCIe power connectors. Instead, all the necessary power that it would require could come from the PCIe slot, which has a threshold of 75 watts. However, it can also be assumed that manufacturers will release their own models, one that will require a PCIe power connector, but that's to ensure that users are able to slightly overclock their GPU for better performance.
Pricing details have not been specified, but it's possible that the GTX 1050 could be priced at $150 for budget builds. Better performing models could carry a price in between the $170-$180 range, but we'll provide you with more updates in the future.