Valentine's Day is here, and many online games celebrate this occasion with some events. GTA V is one of these; Rockstar Games has just released a new Valentine's themed free DLC and an associated game mode for GTA Online. This new mode is titled "Till Death Do Us Part", and it can be found in GTA Online's Pause Game menu, under the Adversary Mode section. Alongside GTA V, many other games have Valentine-themed events, such as SMITE with some new God skins, Destiny with an event called "Crimson Days", and there are many MMOs which do similar events or promotions for the occasion.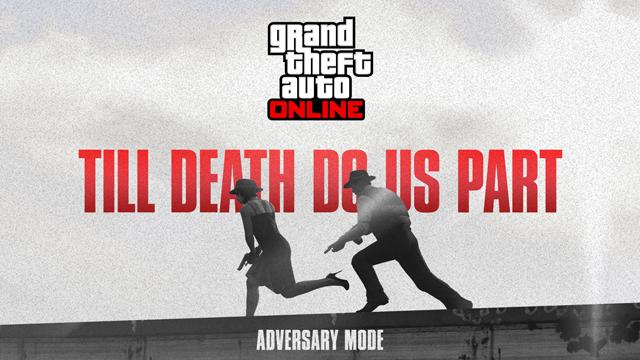 This new game mode, "Till Death Do Us Part", is a couples-themed spin on the classic Team Deathmatch mode. Four teams of 2 players go against each other in a TDM-style match. But there are several twists on the mode – first, if someone dies, their partner takes their own life. The second twist is – the couples that stay together get health regeneration bonuses while near each other. As Rockstar put it, "time to get cozy". These two changes encourage a strong cooperation between the team members, as if one of them fails, the other also suffers for it. This game mode takes place in any of 5 romantic spots of Los Santos and Blaine County.
In addition to the new mode, two new cars, several new outfits, the return of some Valentine-themed outfits, and the comeback of the Gusenberg Sweeper machine gun are all part of the Be My Valentine game update. Rockstar has also announced that it will reveal some of the new plans and upcoming additions to the game after the conclusion of this update. We can't wait to see what other interesting events and updates will the game receive in the coming months, so stay tuned for the upcoming announcements.