Rockstar hasn't announced anything related to GTA 6 but we have a Freemode event lasting till 1st September. GTA Freemode Event will offer a large selection of events ranging from Hunt the Beast, Moving Target to Checkpoint Challenge, Dead Drop and much more. (via rockstargames)
More discounts on weapons, armor and car mods
GTA 5 Online will offer players discounts on certain vehicles, mods, weapons, and accessories. Vapid FMJ will be 25% off and Karin Sultan RS, at Benny's Original Motor Works, will be 50% off. Car bombs will be 50% off and resprays will be 25% off. Ammo for SMG and Assault Rifles are 25 percent off. Body Armor and Pistols are 50 percent off. There will also be a 50 percent discount off All Luxury Weapon Finishes from Ill-Gotten Gains and Executives and Other Criminals updates.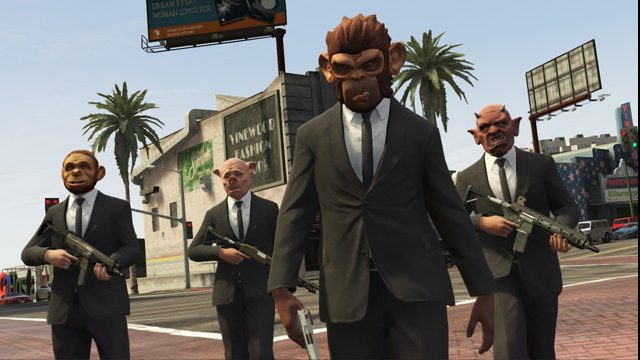 Rally Races with Triple RP for Stunt Cars!
GTA 5 Online will also include Rally Premium Stunt Races which is set around the Grand Senora. First prize will get GTA $100,000, second prize will get GTA $30,000 and third prize will get GTA $20,000. RP will be tripled for sports car exclusive races.
Tunables updated.
The new Premium Race is Stunt – Rally
Vapid FMJ costs $1,312,500 (25% discount)
Sultan RS costs $397,500 (50% discount)

— Fun 2 (@TezFunz2) August 26, 2016
An Event every 5 minutes
GTA 5 YouTuber MrBossFTW revealed on twitter that the freemode events will trigger after every 5 minutes instead of 48 minutes. However, the events will trigger after every 30 minutes at the end of Freemode week.
Double RP and GTA$ to freemode events
They changed the time event launcher from 30 minutes to 5 minutes
New Freemode event every 5 minutes !

— Fun 2 (@TezFunz2) August 26, 2016
In the upcoming week, events in GTA 5 Online will be happening at a rapid frequency and we won't be surprised at the frenzy at all. Will you be taking part in this week's Freemode Events? Which events are you most interested in? Tell us in the comments. MobiPicker is your go to for news regarding GTA 5, GTA 5 Online and, possibly, GTA 6. Stay tuned for more updates.