After the massive success of GTA 5, it is plausible to assume that GTA 6 will be a whole lot bigger and better than its illustrious predecessor. Though there is no word on its release or availability, we expect Rockstar Games is taking its time – doing everything possible to make sure that the next iteration delivers on the monumental expectations of gamers and GTA-addicts across the globe.
However, given the fact, we have not seen a new GTA title since 2013, it's getting a tad harder for die-hard GTA fans to gut the delay. Well, the information about the upcoming title is still pretty thin on the ground, but we have got it all covered, giving you everything we can regarding the next big thing from Rockstar Games.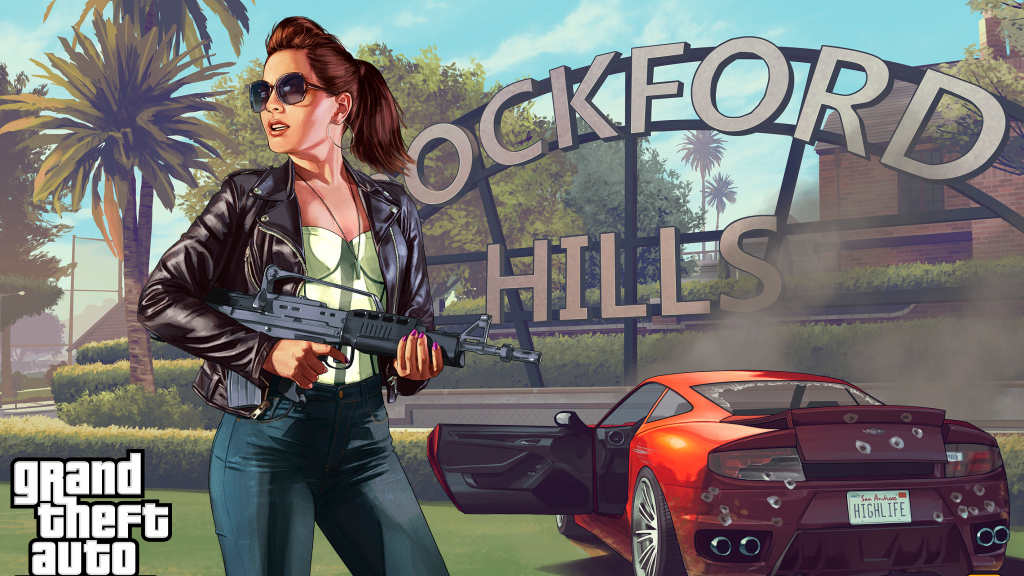 GTA 6 Gameplay
First things first, Rockstar will follow the same tried and tested formula of an open-world adventure game, giving the impression of a dark narrative that sees players stealing cars and robbing banks. From what the rumours suggest, the game could have a playable female character, alongside new cars and protagonists. Actress Eva Mendes has been suggested to play the first female protagonist of the game, while her Canadian husband, Ryan Gosling is also expected to put his voice talents to good use for the game. However, as the reports are still unconfirmed, we might just have to wait and see.
Where GTA 6 Will Be Set?
Taking the fun-level ahead, GTA 6 has been rumoured to be set in San Andreas. However, with the new-gen hardware, Rockstar would probably do what it wanted to do for years – add all previous cities in one game. Players flying between locations would be an incredible addition to the game. It is also important to note that a new London map outside the US has been mentioned, which certainly points to the direction of flying to cities from previous GTA games – here GTA: London, which came out years ago.
Release for PC and Consoles?
GTA 6 is expected to come on all major platforms, even on PCs. However, Xbox One and PS4 will first see the graphically revved versions of the game, while Windows users will get an optimised version, hopefully much faster than GTA 5.
However, Nintendo Switch and last gen consoles are expected to miss out on the game, considering the heavy size and complexity it involves.
We know GTA 6 is in the works, but its exact release date is still a mystery for all us. However, with Rockstar announcing the release of Red Dead Redemption 2, we could expect the developer to shift the gears for the announcement of GTA 6 as well. Stay tuned for further updates!