If you were worried about the development of GTA 6 getting stalled after the reveal of Red Dead Redemption 2, then don't worry. It is entirely possible for Rockstar to handle different projects internally simultaneously. So, whatever schedule they have for the development of GTA 6 will not be affected by Red Dead Redemption 2.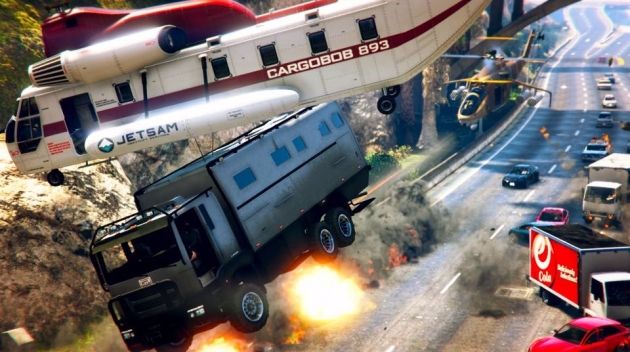 GTA 6 is still happening despite the Red Dead redemption 2 reveal
If anything we might get a trailer. The first trailer for GTA V came out in 2011, 3 years after the release of GTA IV. GTA V is coming up on 3 years in about 4 months or less. Anyways, we feel like we can wait longer for GTA 6. It hasn't been that long since GTA v came out and we don't want GTA turning into Assassin's Creed where a new game comes out rapidly. We had a pretty long time gap between 4 and 5 and that time gap gave the developers time to change mechanics and implement new ones for the audience to enjoy. If anything, Rockstar should simply focus on marketing Red Dead Redemption 2 and try to get it out first before.
Recently, there was an interesting report claiming GTA 6 development has been delayed due to budget issues which are attributed to adding Virtual Reality. The report states we wouldn't be seeing the newest GTA 6 Release Date till 2020.
Personally, we don't think Rockstar should go outside of the United states. The power of GTA, a stereotypical US society won't work outside the US. And if they decide to make a stereotypical French or Japanese society, there's going to be a lot more outrage than usual. We'd expect them to expand on the current GTA 5 first with maps, missions, and vehicles. More to do and more to explore. Extra territory can be sold as DLC, additional single-player storylines can easily be added, similar to how other AAA game do it. Why take the risky leap to a next GTA if they have hardly scratched the surface of what can be milked out of GTA 5?