GTA 5 Single player DLC could be releasing at any time next year and not during the holidays since that's when Rockstar will focus on GTA 5 Online. A lot of sources are making similar claims and here's what we could expect in the new GTA 5 Singleplayer DLC.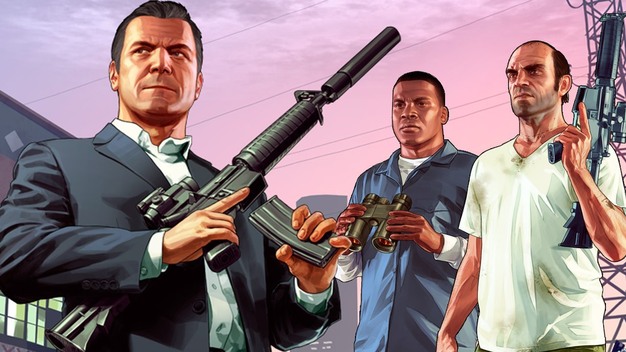 GTA 5 Single player DLC rumors and speculations
Itechpost is claiming that a GTA 5 Single player DLC could be right around the corner. If that were indeed the case then we hope it has something to do with heists in singleplayer and would connect to our online experience as well.
It would be cool if they made it so on the heists crew selection screen you could have your character be in the heist, since Lester knows that you're good at it and able to work with other people cooperatively. And your character could get their cut put in his/her account and will be transferred when you sign into online. We bet it would bring a lot of players back.
It would be cool if you could play with your own character with his/her custom outfits and be able to meet Michael and Franklin and maybe even help with the setups. However, mods would ruin it. People would just farm the one that gave you the most money with mods and completes them in like 10-20 mins. People could farm the last heist by saving before the last heist, getting the money then reloading that save.
They won't add a feature that they know people will exploit and expect them not to exploit it. It's like asking a homeless person to look after a sandwich for 5 minutes whilst you go to the toilet, it just won't happen. Rockstar would be asking for people to cheat if this were to be added and if this were a thing, farming it wouldn't be cheating because the money is earned legitimately. If this were to indeed happen, then rockstar will be banning legitimate players who earned money through a method added by rockstar.