Wouldn't it be awesome if Rockstar did something really cool for the upcoming GTA 5 Online Halloween Update. Obviously, that's the next DLC that will be arriving. It'll likely be a rendition of the Halloween 2016 surprise. Whenever we get a festive update, we always enjoy the content but we really wish that specific holidays (emphasis on "day") have some really cool stuff to do around the maps. That's what we ultimately want from the upcoming GTA 5 Online Halloween Update.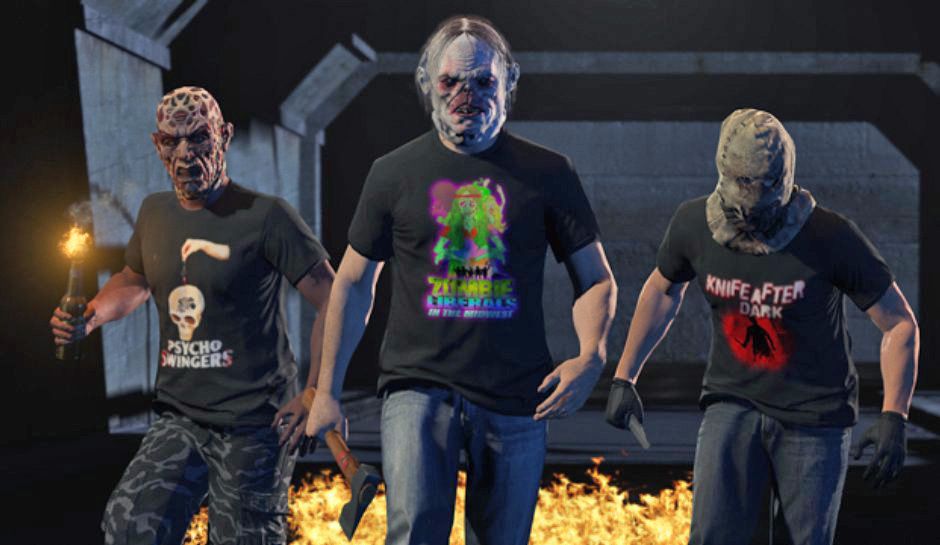 GTA 5 Online Halloween Update will be exciting if it were an actual purge
Previously, data mining leaks revealed what the Halloween weather looked like. You can download the trainers for it from the mods website and see for yourself. There's also a Tron bike available in different shades. The night becomes very stormy with green and orange hue. It has a crazy glow to it that remind us of scenes from scary films. Sadly, Rockstar will keep this locked to Adversary Mode.
However, what Rockstar could do is add another thing to complement the Halloween weather. And that's Blackout. If you remember it from last year, you will also remember that it was locked to Adversary Mode. Again, a trainer can help you get the Blackout mode. You can then check how it complements the GTA 5 Online Halloween Update weather.
So, we were obviously wondering that the only thing left to add was a Purge. That's right. Just like in the movies. A crazy free-for-all with everyone at each other's throat for the entire Halloween night. Obviously, this would only feel exciting in the night. In morning it's hard to even tell whether there's a blackout.
There you go. Let us know your thoughts about the GTA 5 Online Halloween Update. Do you think Rockstar should implement Purge? Let us know in the comments.