There is some great news for all those Grand Theft Auto fans who have become tired of playing GTA V over and over. Rockstar Games have teased a news about Valentine's Day update for 'Grand Theft Auto Online' like it did last year. The full list of the DLC has been revealed in the leak. So brace yourselves folks for some GTA action.
GTA 5 Online DLC Release
Rockstar's Newswire blog has tipped the release of the DLC on Valentine's. The tip has been made in quite an enigmatic way so as it can very easily be overlooked. Some great data mining has been done by gurkdjur on Reddit regarding the DLC contents and now we have some substantial evidence hinting at the DLC release on Feb 14.
The following tease has been given on 'Grand Theft Auto Online's' new Drop Zone mode: "keep an eye on 'GTA Online' next month for some items you're sure to fall in love with." The phrase may seem ambiguous but Rockstar has always a thing for riddles and runes and the hard-core fans would definitely know what it really hints at.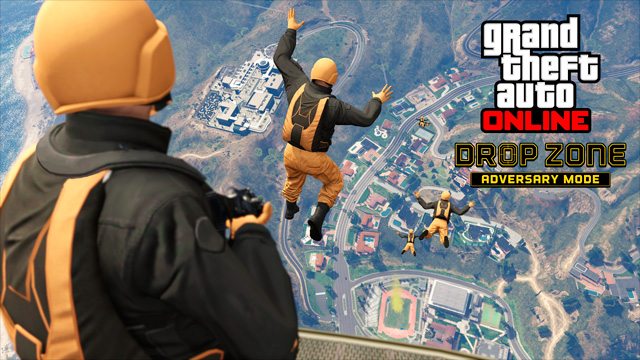 The official contents of the DLC haven't been revealed by Rockstar yet but a clever Reddit data miner has leaked the contents of the DLC. The DLC will feature two rival modes called Rhino Hunt and Till Death Do Us Part. We also get a vast assortment of retro clothes and vintage bikes and car to give it a suave look and vintage touch to conform with the special day.
This is not all. The famous or rather infamous Roosevelt vehicle is getting a complete overhaul too. The description reveals that it's "lovingly remodeled, with room for a new suite of personal modifications." In accord with the stylized outfits, the redesign is meant to "take you back to the golden age of fraud." Rockstar has even released a video for the fans who would like to have a sneak peek.
As this is a leak so please take everything with a pinch of salt. Nothing is official yet but the files have definitely been added to the architecture of Grand Theft Auto 5. With just a few days now left for Valentine's Day, the interest and intrigue are growing day by day. Fans can't wait more for the DLC. The term Till Death Do Us Part hints at some connection with Valentine's day but nothing can be said with certainty.
GTA V was updated last time on 2014 Valentine's Day. It was Massacre Special with the famous Albany Roosevelt Car, stylish outfits and more. It will be interesting to see the additions to the contents of the game this year.
"Grand Theft Auto 5" and its "Grand Theft Auto Online" mode are available now for PS4, Xbox One, PS3, Xbox 360 and PC. The Valentine's Day update will however only be released on current-gen consoles and PC. So if you don't have a current-gen console or PC then you have no option left but to sulk in the corner. So all you lovers out there, you don't need to worry because GTA V is coming to your rescue on this Valentine's.