So, are you ready to buy the new Samsung Galaxy Note 7? No? Well, don't worry because you can still enjoy it as a GTA 5 mod. Not only is the mod a true-to-real-life accurate version of Samsung's new mobile but comes with a handy new feature that has been making waves in the media recently.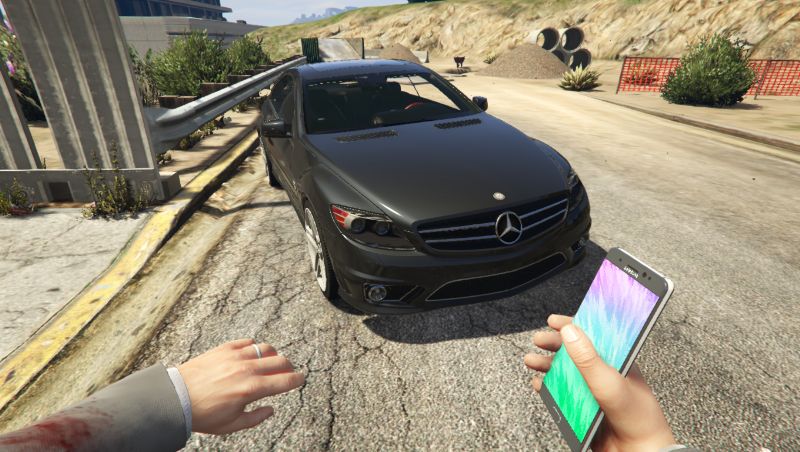 GTA 5 Mod now includes an explosive Samsung Galaxy Note 7
You can buy the phone from Ammunation. It's simply a replacement for the Sticky Bomb. If you need help installing it, then just follow the instructions.
"Copy w_ex_pe.ydr/w_ex_pe_hi.ydr and w_ex_pe.ytd to:
update\x64\dlcpacks\patchday8ng\dlc.rpf\x64\models\cdimages\weapons.rpf\

If you dont have the patchday8ng folder install it in:
update\x64\dlcpacks\patchday3ng\dlc.rpf\x64\models\cdimages\weapons.rpf\

To Change the phone's color replace Color texture in w_ex_pe.ytd with the color you want

In order to change the phone's wallpaper replace the "screen" texture in w_ex_pe.ytd with the wallpaper you want"
The new mod is by Hitman Nikko. Most of his mods include new skins for cars and other vehicle related stuff. But this time he decided to shake things up a little bit and came up with this unique mod. If you're familiar with GTA 5 mods and like to try different things for your game, then this mod is a must try.
GTA 5 modding scene is full of new creations that come in every day. Recently, the Redux Mod was released for the game. It gave it a brand new 4K look and made it look photo-realistic. You can read more about it on our site.
Grand Theft Auto V is an open world action-adventure video game developed by Rockstar North and published by Rockstar Games. The game is played from either a first-person or third-person view and its world is navigated on foot or by vehicle. Players control the three lead protagonists throughout single-player and switch between them both during and outside of missions. The story is centred on the heist sequences, and many missions involve shooting and driving gameplay.
Let us know what you think of the Samsung Galaxy Note 7 mod for GTA 5.