Rockstar Games has announced that GTA Online will soon be getting even more updates, with a successor to Executives and Other Criminals, in which players will "embark on further adventures in finance and felony". Apart from this, the a second addition with be Cunning Stunts, which will present a number of stunt-ready vehicles as well as props and other stunt-based extras.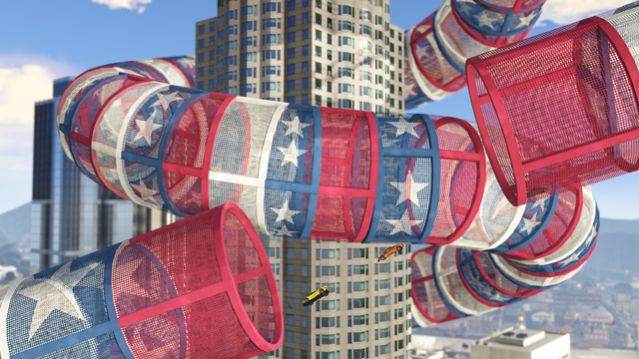 In the first teased piece of content, your Organization will enter the world of contraband trafficking, and you will find yourself working with a team, grabbing up properties for your headquarters as well as warehouses. You'll get to manage an inventory, and buy and sell smuggled contraband like jewellery, narcotics and medical supplies. Sounds like some pretty hardcore criminal simulation stuff going on.
In the second bit of content, there will be a number of creative and fun games – featuring new stunt-ready vehicles and gear. The Creator scene, which has become famous for its many zany antics on the Internet, will get a number of new props. It should be interesting to see what crazy stuff the scene cooks up this time.
Which update are you most excited for? Let us know in the comments below.