GTA Online has a new update, this one called "Power Play". It's named so because it's all about power-ups. Well, not all about power-ups: there's also a brand new, extremely fast supercar, and an ongoing promotion that can net you double cash and RP. Interestingly, due to memory constraints, this update will only be available on PlayStation 4, Xbox One and PC versions of GTA V. This mirrors Destiny restricting its upcoming expansion, Rise of Iron, to current-gen consoles.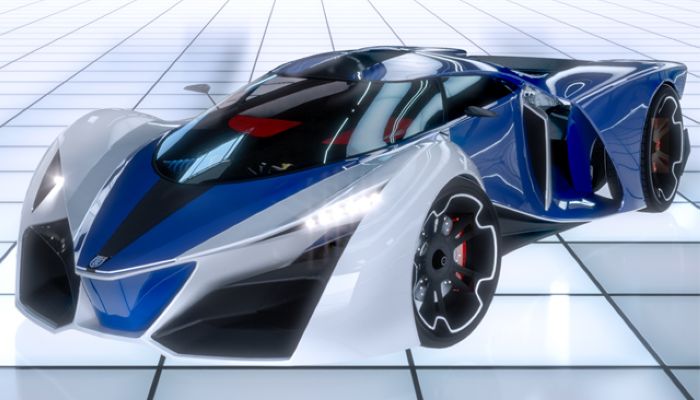 In Power Play, players have access to power-ups. There are six of these in all, as detailed on the Rockstar Games blog. These allow you transform into a beast, slow down time, dull enemy senses, increase damage output will reducing taken damage, invert enemy camera controls, mix team chat and finally, make your team invisible on the grid to allow for sneak attacks.
The new supercar, pictured above, is called the Grotti X80 Proto, found at Legendary Motorsport. It looks rather stylish and runs fast, to boot. You can also get yourself a Grotti T-Shirt (in-game) simply by logging into GTA Online this week. Speaking of this week, Rockstar will be running Power Play Week from June 21st to June 27th. You'll get double cash and RP for playing the Power Play Playlist, so you might want to get in on that.
What do you think about Power Play? Let us know in the comments below.