Have you been waiting for a motorcycle DLC pack for GTA V's online component? You're not the only one, clearly. Apparently, 70 biker crews from the game have come together to demand a DLC pack for the game dedicated exclusively to motorcycles.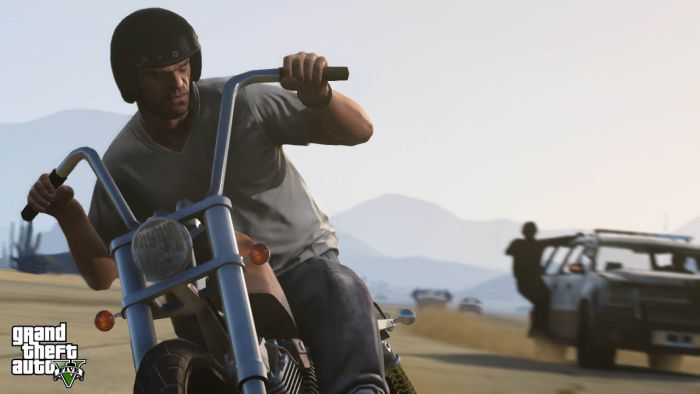 The GTA Online community has started a petition, which you can view here, and has already accrued over 6,000 signatures for it. GTA Online has already received DLC for the military, the Flight School, mafia-themed cars, street gangs and so on, but biker gangs have been left out. The community hopes that with this petition, Rockstar will take notice and up the count of motorcycles, as well customisable livery and parts for them.
It would also help to add leather clothing and hairstyles to match the whole biker look. Among the stuff requested in the petition is skull biker helmets, riding goggles, biker boots, grunge clothing, tattered jeans, chains on jeans and so on. Also requested is a custom bike shop, bars and clubhouses and of course, more chopper bikes.
Have a look at the video below by YouTube user Banished Breed as he explains the situation, and let us know what you think in the comments.