We love it when games are intricate like this. It's amazing to think about all the time the developers put forth to create things that most gamers will never even see. A similar secret was also present in Vice City, their feet were in cement and hands tied up. You need to get on a boat to see it as is the case here as well in GTA 5.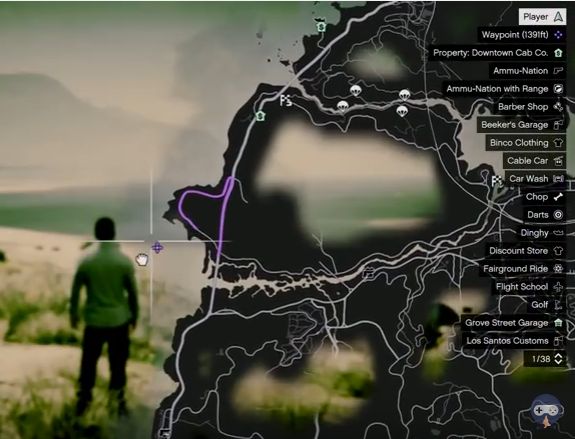 What is the mystery behind the dead body in the ocean in GTA 5?
We've marked the location for you, so you can check it out yourself. It could be C.J's mum because the woman has been there for years. However, the universe of San Andrea and GTA 5 are different so that is not indeed the case. Yes, we know about the reference to Niko and Roman in the game and that's because GTA 5 and GTA 4 share the same timeline.
A popular theory is that this is Leonora Johnson but sadly that's not the case either. Leonora Johnson is a deceased San Andreas resident in GTA 5. By collecting all fifty Letter Scraps, you can piece together her murderer's written confession. The location of every scrap is available on the IGN GTA 5 Interactive Map.
After gathering every Scrap, Franklin will be led to the home of Peter Dreyfuss. After confronting Dreyfus, Franklin is given the option of giving chase or letting him go. Choosing to pursue and assassinate him completes the mission A Startlet in Vinewood and the A Mystery, Solved Achievement. Using a Knife to complete the kill is a prerequisite for Gold completion.
Let us know your thoughts on this mystery. What are your theories on this mysterious body in the ocean? Let us know in the comments. Stay tuned to MobiPicker for more news and updates about many other Rockstar titles as well.