Grey's Anatomy after a really long time has focussed on Meredith's love life. After Derek passing away, Meredith has faced a tough time in gearing herself back to the way things were before the unfortunate incident. After several ups and downs, Meredith has finally felt a spark in Riggs who is new to the Hospital and has been her colleague since past few months.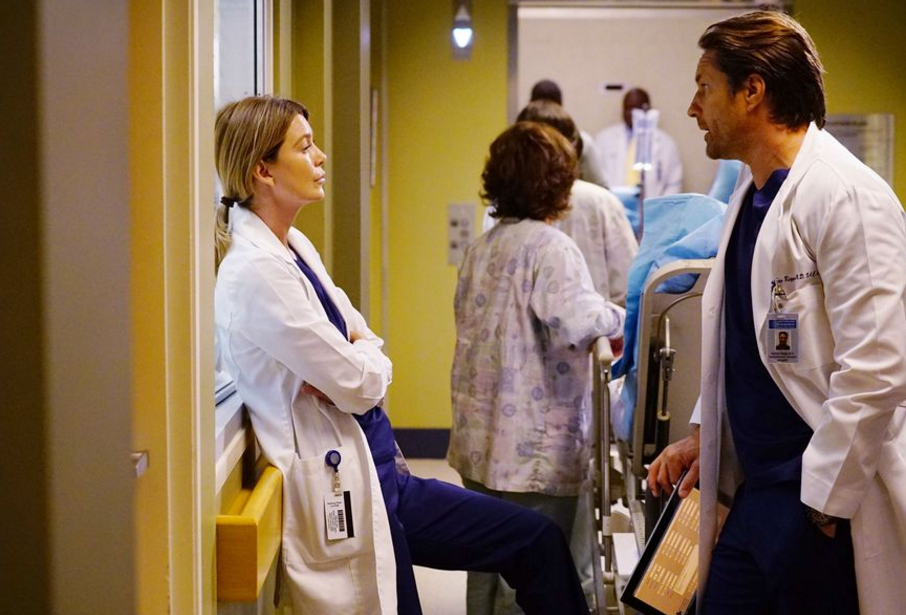 In a recent flight episode, it was shown, how Meredith faces her notorious side once again and makes out with Riggs in the washroom. To be more clear, both Riggs and Meredith officially joined the mile high club. Things turn to a serious direction as the flight comes under the unfortunate glitch of turbulence further making few passengers a victim. This calls for Meredith and Riggs to fulfill their duty as doctors and they both save few passengers. At the end of the episode, it is shown that both Riggs and Meredith head towards a hotel after having an intense conversation about Derek.
Now in the promo of the upcoming episode, fans get to see Meredith rejoicing Riggs as they both attend a conference. Maggie can be a problem and might affect the blooming romance in between Riggs and Meredith and in the promo as well, we saw that Meredith exclaims to herself: "Oh, She's going to hate me". 
Well, since the flight episode it is evident that both the doctors have grown closer to each other and Meredith has somewhere accepted that she has to move on and has to let Derek go away. It is still, however, unclear that how things will shape in between the doctors. Grey's Anatomy Season 13 Episode 21 will air on April 21, 2017, on ABC. Stay tuned with us for more updates.