"Grey's Anatomy" Season 14 spoilers hint that Alex and Jo might reunite. However, there are chances that Paul may come in between the reunion and stop the two from getting back together. Check out more!
Luddington Hints At Jo And Alex Reunion In 'Grey's Anatomy' Season 14
Recently, Camila Luddington who will portray the role of Jo Wilson in the upcoming "Grey's Anatomy" Season 14 hinted the possibility of her character reuniting with Alex (Justin Chambers). According to Movie Pilot, the actress posted a GIF on her Twitter account showing that Jo and Alex are about to kiss and the latter pulls off at the last minute.
Incidentally, the GIF is from the time when there was no misunderstanding between the two. The post is accompanied by a caption that suggests that it is a teaser and asks the question what is in store for Alex and Jo.  If Luddington is excited about the reunion of these two characters, then there is a strong possibility that the reunion will happen in "Grey's Anatomy" Season 14.
Paul May Stop Alex And Jo Reunion
In the last season, Jo tells the truth to Alex about her marriage to Paul. She tells Alex that even though she is a married woman, her marriage was not a happy one as her husband abused her and ever since then she has been running away from him, says Vine Report.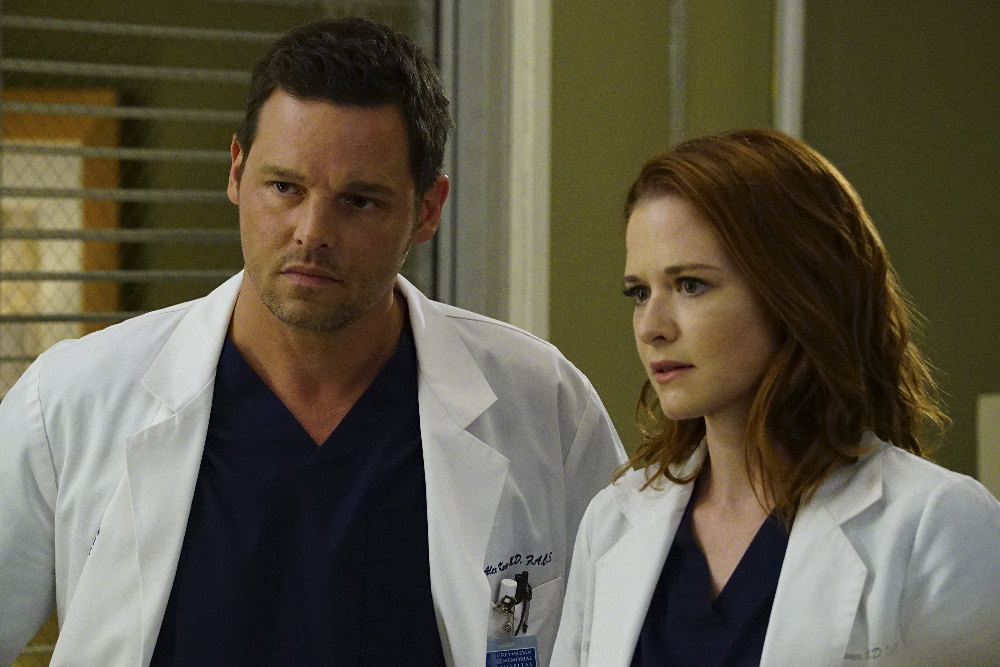 But Alex cannot accept the fact that all this time Jo has been lying to him about her past and this has affected his trust for her. Just before Jo was to reveal the truth about her marriage, Alex had made up his mind to propose her. Now with speculations indicating a reunion of Jo and Alex in "Grey's Anatomy" Season 14, Paul will return and as usual, will try to stop it.
Paul has been bugging his wife since long. So he will not be stopping his activities anytime soon. It would be interesting to see how Alex reacts when he comes to know about Paul's behavior and whether he goes out of his way to help Jo get away from him.
"Grey's Anatomy" Season 14 will come on ABC television this fall.