"Grey's Anatomy" Season 14 have still few months to come on television. Even then speculations and rumors are already adrift. The more focus in the upcoming season will be on Maggie and whether she will have a fling with Jackson. And if that happens, the possibility of Japril reunion is ruled out much to the disappointment of the fans.
Check out in detail!
'Grey's Anatomy' Season 14 May Show Maggie And Jackson Affair
The final episode of the last season showed that April tells Maggie that Jackson fancies her. So there is quite a possibility that it was a hint of what can be expected in the next season. But fans believe that it is not a good idea to bring Jackson and Maggie together as both are step-siblings, reports International Business Times.
Another reason is that viewers always wanted Jackson and April to get back together ever since both of them decided to part ways. The last season also showed that both of them harbored special feelings for each other.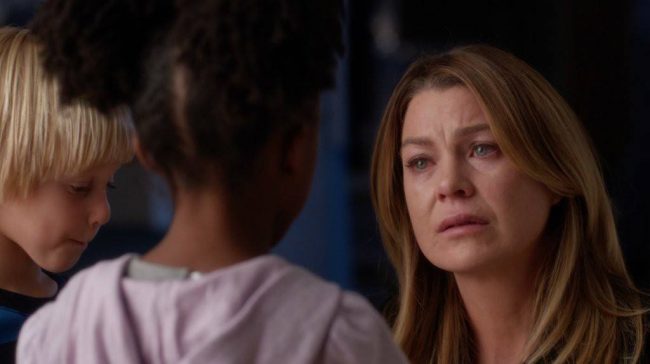 So if Maggie comes in between Jackson and April in "Grey's Anatomy" Season 14 then it can be a messy situation although April already has given Maggie a go-ahead for the relationship.
McCreary Hints At Maggie Getting In Ambiguous Relationship
According to actress Kelly McCreary who plays the role of Maggie in the series, her character will most probably get involved in a messy relationship. While talking about the romantic life of Maggie's character McCreary said that since most of the singlish guys at Grey Sloan are involved in some type of ambiguous relationship, chances are that Maggie may also get involved in any such messy affair.
The upcoming "Grey's Anatomy" Season 14 will also focus on Meredith and Nathan's relationship and how will it work now that the sister of Owen has returned. There is a strong probability that Nathan may like to go back to his ex. Fans might remember that it is just after Megan found out that Nathan has been cheating on her that she went missing.
According to Blasting News, "Grey's Anatomy" Season 14 will return in the fall of 2017 on ABC, Thursdays at 8 pm ET. Will Maggie disturb the equation between April and Jackson?