Google Text-to-speech comes pre-installed in all devices running Android 4.4 or later. It basically powers apps and reads out the text displayed on the screen. For instance, you can listen to your favourite book in the Google Play Books app, or you can use it in Google Translate to listen to the pronunciation of a word.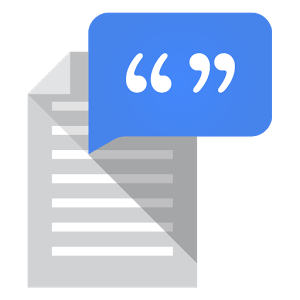 Google Text-to-speech is available in Settings > Language & Input > Text-to-speech output, and you can disable it there. It is already turned on in most Android devices, but if you rely on the engine, you need to keep it updated to the latest version always.
A new update for Google Text-to-speech APK has been released today and carries version number 3.9.11 with build number 210309111. The latest Google text to speech APK download file weighs 17.98 MB and can be installed on all Android 4.4+ smartphones and tablets.
The new Google Text-to-speech 3.9.11 APK update comes with support for some new languages including Mandarin (Taiwan), Danish, Finnish, Bengali (Bangladesh), Norwegian, Hungarian, and English (Australia). Also, the new update brings 96 voices that include 3 female and 3 male variants for 14 supported languages.
The new voices are available only on some devices as they are dependent on a more CPU-intensive technology. Lastly, there's a better voice in the app for Indian English, and the Settings menu has got a new option to leave feedback.
You can download Google Text-to-speech APK latest version from the source link below.