Google has released a new update for its Play Store app on the android platform. The latest update bumps the app to version in the Google Play store and brings some hefty changes to the user interface.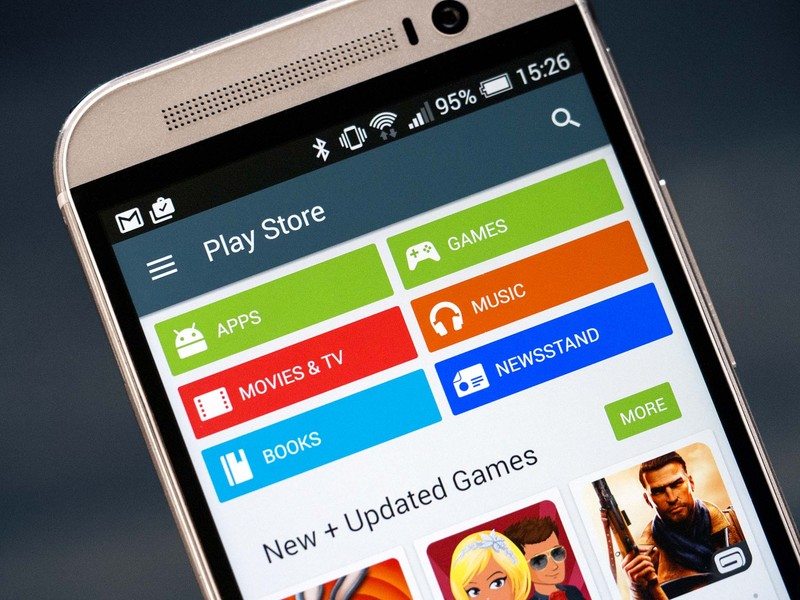 First up, Google has tweaked how the search results appear. With the new design, the app listings are expanded with associated screenshots or videos. While this may seem a minor change, it will surely help in learning and install the searched app. Following are a couple of screenshots to showcase the changes.
Next, the search company has redesigned the "My Apps" section of the app. The new section now has four tabs opposed to three in the current version of the app. Right now, there are three tabs: installed, all, and beta. But, the new update rolling out has now separated apps that have updates available into their own tab, install tab is still there, all has now been changed to library and there is still the tab that lists all of the apps that you are testing beta versions of. Below are the screenshots of the revamped 'My Apps' section courtesy of @YTSecurity.
It's not just UI changes that are accompanying the new version. Google has also made some changes underneath the hood, and the best of them is the ability to sort apps within the installed and library tabs by alphabetical order, last updated, last used, and by size.
This is a staged rollout, and hence, it might take some time before hitting your particular device. The user who took the screenshots had 7.6.08.N-all[0] [PR] 149245622 variant installed on a Nexus 6P running Android 7.1.2. We tried the same variant on our own device, but couldn't spot the changes. Hopefully, Google will roll out the changes to more devices in coming weeks. If you want to try out the Google play store APK version mentioned above, the same is available at APKMirror.
Do let us know if you could see the changes on your particular smartphone in the comments section below.