Google has rolled out yet another update to the Play Store which is now in its version eight. With the new update installed, the users will be able to access all the changes to an app from the Updates screen itself. The company has been bringing a number of changes to the Play Store and has made the overall experience of the users better.
Before this feature was enabled, the users had to go to individual apps for getting all the details about the new features that the app will be getting. The feature will reduce a few clicks and make the information available right where the list of updates can be accessed.
The users will now see a small arrow beside the 'Update' button and clicking on that will reveal the changelog. The UI of the 'What's New' section, however, remains to be the same as it was on the app page.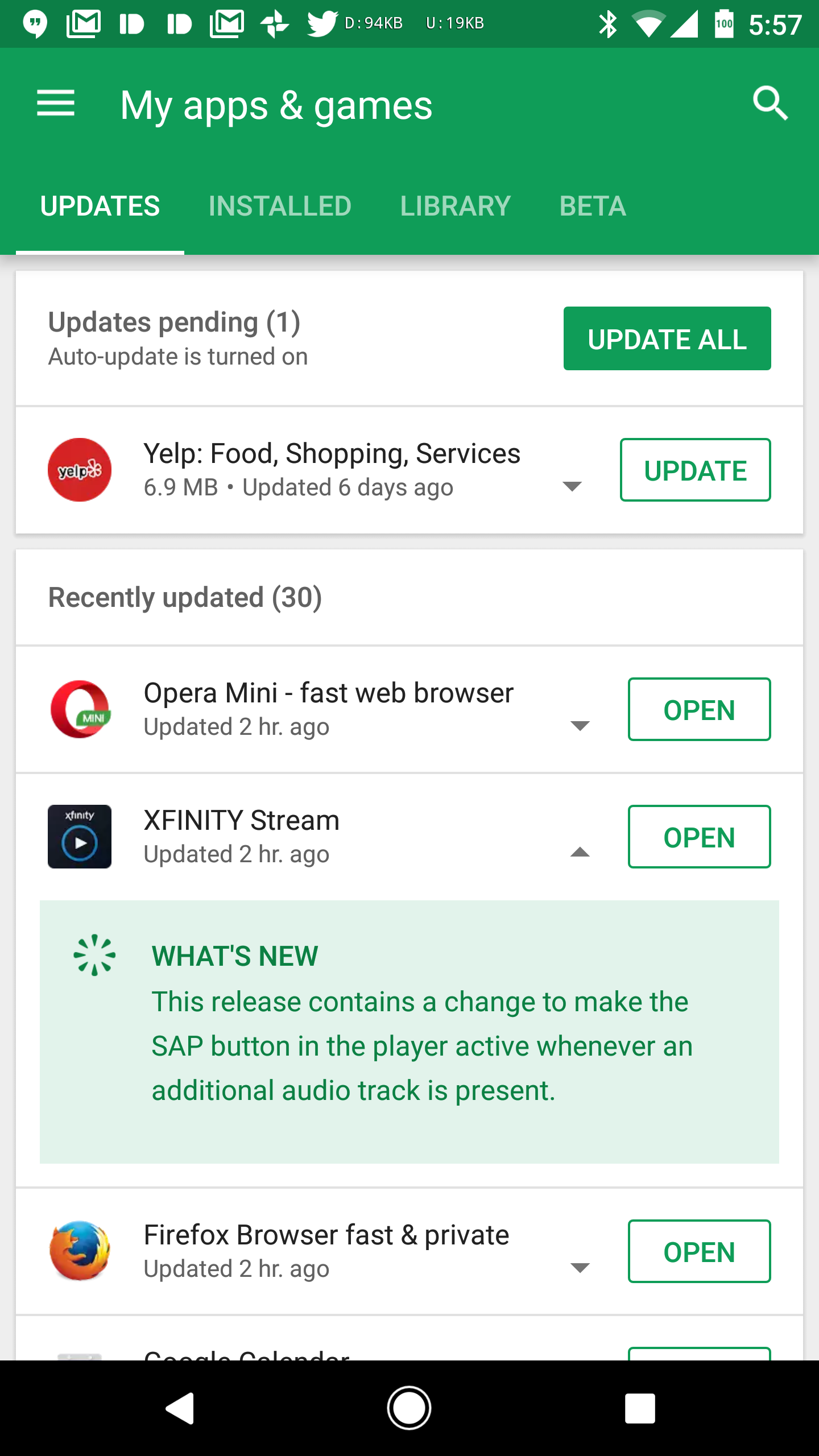 Google had recently brought significant changes to the 'My apps & games' section. With the last major update, the section on the Play Store got multiple tabs that gave the users the required information in a much-organised way. The update screen also gave much more relevant information along with the list of apps available for update.
Like the case has always been, the update is rolling out slowly to all the devices and would take some time to reach your Android phone. It would be better to head to the APK Mirror website and get hold of the Google Play Store v8 APK and instantly experience the new updates.
APK Mirror mentions that the app is compatible with devices running Android 4.0 and above, while the target OS is Android 7.1 Nougat. A wide range of Android devices are covered with this update and they would be getting all the latest features that Google has introduced recently.
You can download latest Google Play Store APK here.