With Google Pixel XL 2 launch just a quarter away, the leaks have started to appear thick and fast for the upcoming Google flagship. The second iteration of Pixel smartphone made an appearance on GFXBench, and if the leak turns out to be true, Pixel XL 2 will be a powerful smartphone offering in the making.
The search giant ventured directly into the smartphone hardware business with the launch of Google Pixel and Pixel XL last year. Both the devices featured in top 5 lists of Android smartphones so it won't be a surprise if Google produces another slew of great devices. Also, there have been rumors of a third variant in Google Pixel 2 XXL, however, this hasn't been confirmed by Google.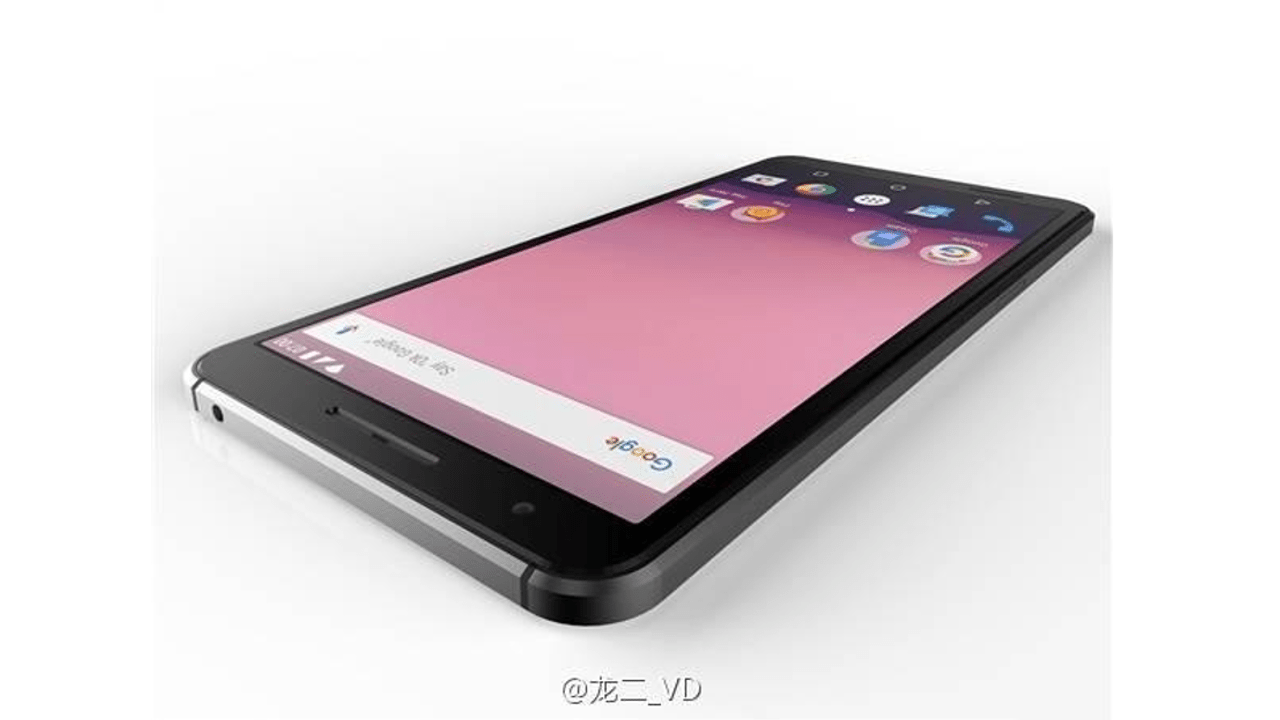 Google Pixel XL 2 GFXBench Specs Sheet
According to the listing on GFXBench, the Google Pixel XL 2 will feature a 5.6-inch display with an odd resolution of 2,560 x 1,312 pixels, similar to an 18:9 aspect ratio we witnessed on the LG G6. It will be powered by the latest and powerful Qualcomm Snapdragon chip aided by Adreno 540 GPU. There will be 4 Gigs of RAM with 128 GB internal storage.
Rest of the specifications indicate a 12-megapixel main camera and a 7-megapixel selfie cam, both with 4K video recording capabilities. As for the software is concerned, we are sure to get the Android 8.0 O flavor on board for the new Google Pixel devices.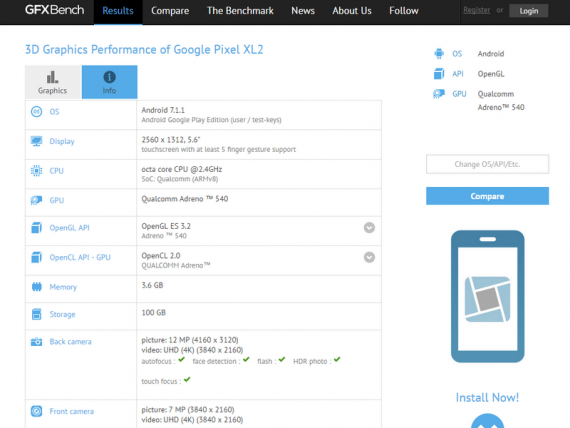 Even though the benchmarking websites provide a decent idea on what to expect from an unannounced device, they shouldn't be considered 100% accurate. Specifications might turn out be slightly different from what reported on them. For example, the Snapdragon 836 chip is already in development, if everything goes well with time, we might see this chipset replacing the Snapdragon 835 on Pixel devices.
Anyways, Google Pixel XL 2 and other variants will surely be the talking point for next few months so make sure you don't miss any information by visiting this space.