Google Pixel and Samsung Galaxy S7 are some of the most powerful Android-based smartphones available at the moment. While the Pixel offers a better chipset and faster updates (it is made by Google after all), the Samsung Galaxy S7 has a better camera, is more attractive and more compact, and offers higher screen resolution.
Deciding which one's better is a hard choice, but we compared the two, listing all their important features, and will let you decide which device is better on your own. So, let's take a look at the two devices.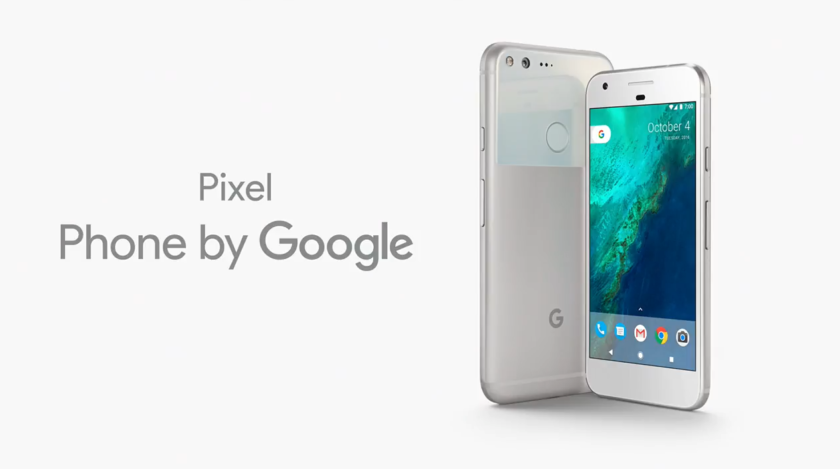 Design
At the design department, the Galaxy S7 is a clear winner. Google pixel feels too large, with its huge side bezels, extremely large gaps above and below its display, and ugly-looking backside.
Samsung Galaxy S7 is more compact (142.4 x 69.6 x 7.9 mm vs 143.8 x 69.5 x 8.5 mm) than Google Pixel, even with the phone offering a bit larger display. The design is supreme; fingerprint sensor is placed inside the Home button instead of placing it on the back of the device. Further, Galaxy S7 is more comfortable to hold, and the phone sports almost invisible side bezels.
Hardware
Google Pixel packs a powerful Snapdragon 821 (2×2.15 GHz Kryo & 2×1.6 GHz Kryo, Adreno 530 GPU), while the Galaxy S7 offers "just" Snapdragon 820 (2×2.15 GHz Kryo & 2×1.6 GHz Kryo, Adreno 530) or Exynos 8890 (4×2.3 GHz Mongoose & 4×1.6 GHz Cortex-A53 along with Mali-T880 MP12 GPU).
Differences aren't very noticeable, especially if you judge by everyday performance. The Pixel will win when it comes to benchmarking, but both phones are almost identical in real world performance.
Both devices come with 4 GB of RAM, with the Galaxy S7 offering 32/64 GB of expandable memory. While the Pixel comes with 128 GB of internal storage (as well with 32 GB), the lack of an SD card slot is a clear disadvantage.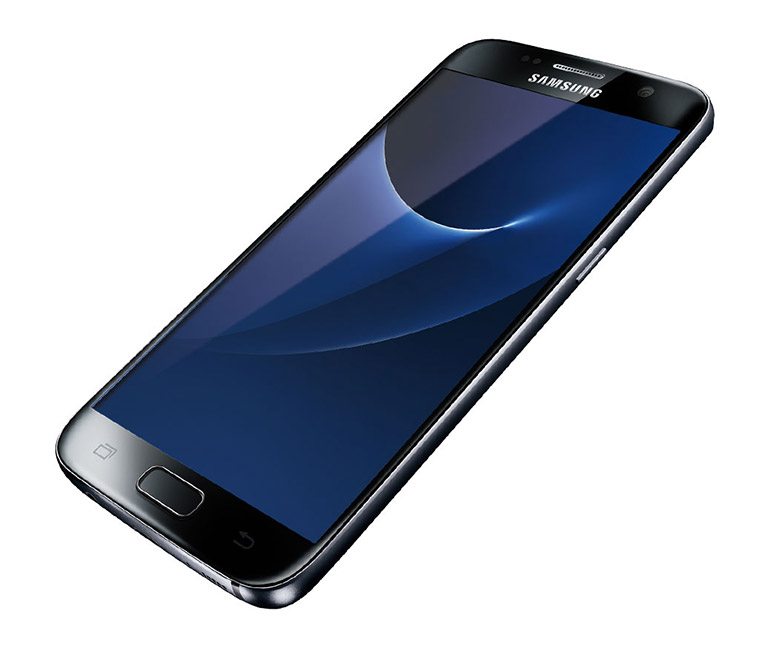 Camera
Samsung Galaxy S7 is still considered having the best camera in the smartphone world. Its 12 MP (f/1.7) main snapper offers superb results, and the presence of phase detection autofocus, OIS, and a bright LED flash will make photos even better. Secondary camera counts 5 MP (f/1.7) and is the best selfie camera currently available. The main camera is capable of recording 4K videos at 30 fps, and well as slow motion, 240 fps videos at 720p resolution.
The Google Pixel comes with a 12.3 MP (f/2.0) main camera. Instead of OIS (optical image stabilization) support, the Pixel only supports EIS (electronic image stabilization) as well as phase detection & laser autofocus. It features a dual-LED flash and is capable of recording 4K videos at 30 fps, as well as 720p 240 fps videos. Photos taken with the Pixel have natural colors, are quite well focused, but the main camera is lacking compared to the one found on the Galaxy S7 when it comes to taking photos in low light conditions. The selfie camera counts 8 MP (f/2.4) and is supports 1080p video recording.
Display
Both phones feature AMOLED screens, but the Google Pixel comes with just a 1080p resolution display. On the other hand, the Samsung Galaxy S7 features a QHD (    1440 x 2560) screen resolution, and its display is a tad bigger (5.1-inch compared to Pixel's 5-inch display).
For everyday usage, the difference between a 1080p and 1440p resolution is almost unnoticeable, but if you plan on using VR features, the higher the resolution the better.
Battery, Software, Extra Features
Both phones run on Android Nougat (the Galaxy S7 was updated recently), but the Pixel sports a newer Nougat firmware.
The battery is larger on the Galaxy S7 – 3000 mAh compared to 2770 mAh battery found on the Google Pixel – and the Samsung's flagship model is also IP68 certified (dust proof and water resistant over 1.5 meter and 30 minutes). Google Pixel is just splash and dust resistant, meaning that it won't survive long in the water.
Both phones come with a fingerprint sensor, and they both support fast battery charging.
Price, Conclusion
Samsung Galaxy S7 (32 GB) can be found for around Rs 43,000 ($630), while the Pixel (32 GB) costs Rs 57,000 (around $840). Since the Pixel's storage can't be expanded you would probably need a 128 GB version, which costs Rs 66,000 ($970).
By looking at the price, the Samsung Galaxy S7 is a clear winner. Better design, solid specs, expandable storage, better camera, bigger screen, all that for Rs 14,000 less.
Google Pixel offers fastest updates and a pure Android experience, but it's just too expensive in order to be recommended.