The new line of pure Android phones by Google was unveiled yesterday. Unlike with the previous generations, two phones are branded as Google devices, as "the first phones designed by Google inside and out." Although HTC was responsible for the manufacture, you won't see any HTC branding on Pixel line. The two models come with a brand new Pixel Launcher and should start shipping sometime during the end of October. On the other side of the line we have the last two Nexus devices ever to be made; LG Nexus 5X and Huawei Nexus 6P. Two models are aa bit dated, but they still offer nice hardware and unmatched (at least when it comes to Android) software support. Let's see how the two new Pixel devices stand against the last years' Nexus Phone line.
Dimensions, Design
Let's start with LG Nexus 5X. Imagined as a little brother of the huge Nexus 6P, the Nexus 5X features a minimalistic design, with stereo speakers on the front being the only visible distraction from the large 5-inch screen. On the back, we have LG and Nexus branding, a fingerprint scanner and a camera placed above it. The design is striking, without color variations and a body made out of hard polymer plastic, providing excellent grip. All in all, the Nexus 5X is one very eye-catching phone.  LG Nexus measures 147 x 72.6 x 7.9 mm, not being the smallest 5-inch phone, but far from being the largest.
The Nexus 6P sports a similar design, but with color variations between the front and back side of the device. The front is all black; with only stereo speakers and displays to be seen (no software keys whatsoever). The back is similar to the one seen on the Nexus 5X – Huawei and Nexus branding, a fingerprint scanner placed above the Nexus logo, with the camera being placed inside the "bump" on the top part of the backside. Not as eye-catching as the Nexus 5X, but also not unattractive. Confined could be a good description. The phone is large, it measures 159.3 x 77.8 x 7.3 mm, and is one of the largest smartphones around.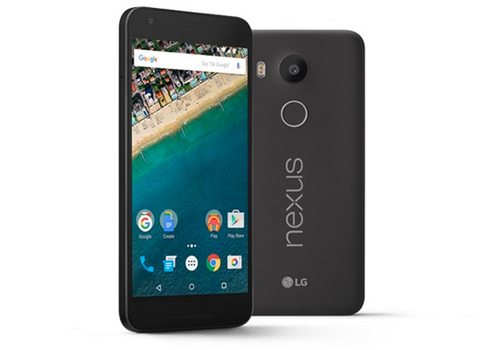 The Pixel line is identical in design, and we must say that design leaves lots to be desired. Firstly, the front side is like looking at the HTC One (m8); too large gaps under and above the display, but without any reasons for doing that. There aren't stereo speakers, or manufacturer's logo under or above the display, no huge battery that would take so much place inside chassis (the Pixel comes with 2770 mAh battery, while its larger brother is equipped with a 3450 mAh power bank). Next, that awfully looking back detail, with glass placed at the upper part of the back side; at least there isn't a camera bump on the back. The main camera takes a minimal amount of space, there is a large G on the bottom with the antenna band found below it. Google Pixel measures 143.8 x 69.5 x 8.5 mm – similar dimensions to the Nexus 5X. The Pixel XL measures 154.7 x 75.7 x 8.5 mm – not much less when compared with the Nexus 6P, especially since the new Pixel XL sports a screen smaller than the one found on the Nexus 6P. Both models can be described as average looking, at best.
Hardware, Display
The Nexus 6P comes with the Snapdragon 810 (4×1.55 GHz Cortex-A53 & 4×2.0 GHz Cortex-A57 coupled with Adreno 430 GPU) under its chassis. The chipset is a bit dated by now, but it still should offer enough processing power for a snappy performance. The phone is equipped with 3 gigs of RAM and a choice between 32/64/128GB of internal storage. As is the case with other Nexus devices, the storage can't be expanded.
The Nexus 5X features Snapdragon 808 (4×1.4 GHz Cortex-A53 & 2×1.8 GHz Cortex-A57 along with Adreno 418 GPU). The 808 was used on some flagship devices from last year (LG G4, Moto X, Lumia 950) and is quite powerful, although some mid-range SoCs (like Snapdragon 650) from this year are of similar power. Since Nexus devices run much optimized, pure version of Android, the 808 should provide more than a solid performance. The nexus 5X comes with 2 GB of RAM and a choice between 16GB and 32GB of unexpandable internal memory.
Google decided to put the same hardware in both new Pixel phones. They feature the newest chipset from Qualcomm, the Snapdragon 821 (2×2.15 GHz Kryo & 2×1.6 GHz Kryo as well as Adreno 530 GPU). No matter if you use a 1080p Pixel, of 1440p Pixel XL, the Snapdragon 821 will provide tons of power, never breaking a sweat no matter what you throw at it. The two Pixel phones are equipped with 4 gigs of RAM and a choice between 32GB and 128GB (since the price is so high, Google could offer 64 GB of storage instead 32 gigabytes) of internal storage. Yes, Google offers unlimited cloud storage for your photos and videos, but 32 GB is just not enough today, especially if you don't offer an SD card slot. Oh well…
LG Nexus 5X features a 5.2-inch 1080p IPS LCD screen (423 ppi pixel density). 5.2-inches is just right, not too big not too small, a perfect screen size.
Huawei Nexus 6P comes with a huge 5.7-inches, 1440p, AMOLED display, perfect for any type of activity (surfing the web, watching videos, working in MS Office, reading books, etc.).
The Pixel offers a 5-inch 1080p, AMOLED screen. The right size, excellent sharpness (441 ppi pixel density) and rich colors thanks to the AMOLED matrix used guarantee a great experience when using Pixel. Pixel XL, like its name suggests, comes with a large 5.5-inces, 1440p (534 ppi pixel density) AMOLED screen. Sharper, larger, and more suited for videos than the one found on the Pixel, the display is excellent in every category.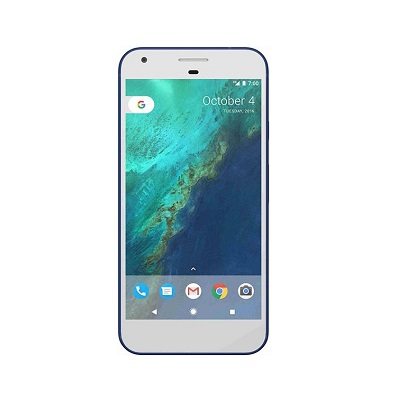 Camera
Huawei Nexus 6P and LG Nexus 5X share the same main camera specs. The main sensor counts 12.3 MP (f/2.0) and features laser autofocus, HDR, large (1.55 um) pixel size, and a dual-LED (dual tone) flash. The camera can snap high-quality photos and is capable of recording 2160p (4K) at 30fps videos as well as slow-mo 720p at 240fps videos. The selfie camera featured on the Nexus 5X has 5MP (f/2.0) while the one found on the Nexus 6P measures 8MP (f/2.4) and can record 1080p at 30fps videos.
The new Pixel line features the same cameras both on the back and on the front. The main sensor counts 12.3 MP (f/2.0) featuring large (1.55 um) pixel size, phase detection & laser autofocus, HDR, and a dual-LED flash. Google is very proud at the camera featured on the Pixel line. The camera got 89 from DXOMark's benchmarks, leading Google stating that "This isn't only the best smartphone camera we've ever made, it's the best smartphone camera ever made." A bold statement and even if it isn't completely true, you can be sure for the camera to make excellent photos even in low light conditions. The main snapper is capable of recording 2160p at 30fps videos as well as 1080p at 120fps and 720p at 240 slow-mo videos. The selfie camera counts 8 MP (f/2.4) and can record 1080p videos.
Battery, Software
The Google Pixel comes with a bit underpowered 2770 mAh battery and runs under the new Android Nougat. The Pixel XL comes equipped with a relatively large 3450 mAh battery and also runs under the Nougat.
The Nexus 5X features 2700 mAh battery, the phone ships with Android Marshmallow but Android Nougat is already available for download. The Nexus 6P has a battery of the same capacity as the Pixel XL, it comes with Android Marshmallow with the new Android Nougat being already available for download.
Conclusion
The Pixel (32 GB) costs $649, and for that amount of money, Google had to put at least 64 GB of storage. This way, it's way better to pick up the 128 GB version ($749) or to pick some other model. The Pixel XL starts at $769 (32 GB) while the 128 GB variant costs $869. At those prices, the Pixel phones are just too expensive to be a great choice. It's better to pick up last year's Nexus 6P (128 GB version goes for $600 on Amazon) or to pick up some flagship from last year unless you adore pure Android experience.
The Nexus 5X and 6P are solid devices that are hard to find since Google stopped offering them in its store. You can check out Amazon or Flipkart (32 GB version of the Nexus 5X can be grabbed for around $450), or find a used one. If you want a pure Android but don't want to shell a ton of money for brand new Pixel models, go for the last year's Nexus lineup.