All these days, we had been speculating about Google's Pixel and Pixel XL smartphones. With so many leaks and rumors surrounding these two smartphones, the official announcement was quite imminent. Google Pixel and Pixel XL smartphones are now official. And from an initial glance at the specifications, it looks like both the phones pack a punch. Google's smartphones have always stood for one thing – Android in its purest form. Nexus devices are the perfect example for "Android as is". And the two recently announced devices – Pixel and Pixel XL – will continue this tradition.
There's a lot to be told about these two smartphones – in terms of design, camera, display, make and most importantly the specs. Let's begin with the specifications of Google Pixel and Pixel XL.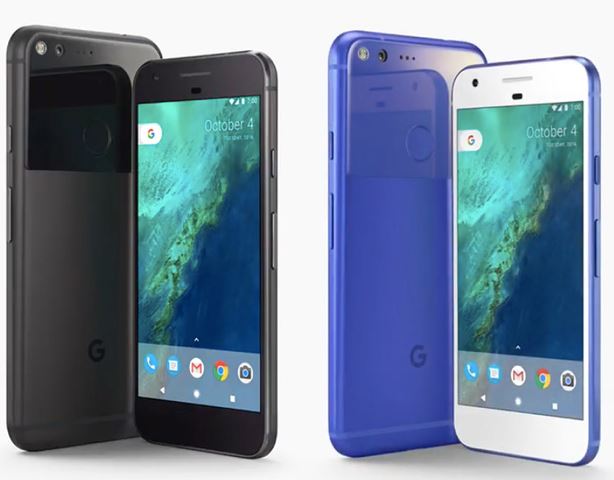 Core Specs
The obvious difference, as the name clearly gives it away, between the Pixel and the Pixel XL is the display size. Pixel sports a 5-inch 1920 x 1080 display at 441ppi while the Pixel XL sports a higher resolution bigger display – 5.5 inch 2560×1440 at 534ppi. On the chipset side, both phones sport the same specs – Qualcomm Snapdragon 821. Pixel and Pixel XL both come with 4GB RAM and 32/128 GB storage options.
OS
Both phones feature Android 7 Nougat, with built-in Google Assistant. In addition to Google Assistant, a new launcher is part of Pixel and Pixel XL OS. The launcher makes all apps look round, just like the Google Chrome app.
Battery
Pixel is fueled by a 2770mAh battery while Pixel XL sports a higher rating battery – at 3450mAh. The need for a larger battery is quite evident for Pixel XL, since it has a 5.5-inch display. Anything less than the 3000mAh battery for a 5.5-inch display is bad. Overall on the battery front, both devices are fueled by the decent batteries.
AMOLED Display
Both phones come with AMOLED display technology.  Pixel has 5-inch full HD display while Pixel XL comes with Quad HD resolution. Both display panels are protected by Corning Gorilla Glass 4.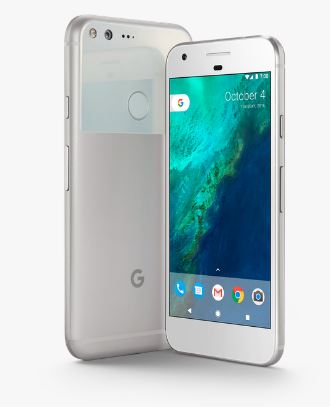 Camera
When it comes to the camera, both phones sport identical features. Google Pixel and Pixel XL both have 12.3MP rear camera and 8MP front camera, with optical image stabilization. By default, the cameras use HDR+ mode. Google claims that this mode produces clearer and sharper images. The phones also feature Smartbust, which is great for capturing action moments.
Design
Sporting a metal body with the upper rear section made of glass, both phones look stunning. The Pixel measures 143.8 x 69.5 x 8.6mm and weighs 143g, while the Pixel XL measures 154.7 x 75.7 x 8.6mm and weighs 168g. When you take a look at the phones, it becomes quite evident that a lot of thought has gone into the design of these smartphones – speakers at the bottom, power and volume rocker on the right-hand side, circular fingerprint sensor and flushed in rear camera. There's also a speaker at the top in the front of Pixel and Pixel XL with a sensor below. The front camera sits on the top left.
Release Date, Price, and Availability
Both phones will release on 20th October, with Pixel starting at $649 for 32GB variant ($749 for 128GB model) and Pixel XL starting at $769 for 32GB ($869 for 128GB model). The phones come in Black and Silver colors.
The phones are available at the Google Play Store for pre-orders in UK, US, Canada, Germany and Australia from 4th October. In India, you will be able to pre-order starting 13th October.