iOS is here for almost a decade, Android is way older than half a decade, and still the two operating systems can't get along sometimes. For instance, if you check out a thread on the Google's product forum, you'll see a couple of Pixel phone owners complaining about a weird bug, which supposedly distorts screenshots taken on the iPhone 7 Plus and sent to the Pixel phones.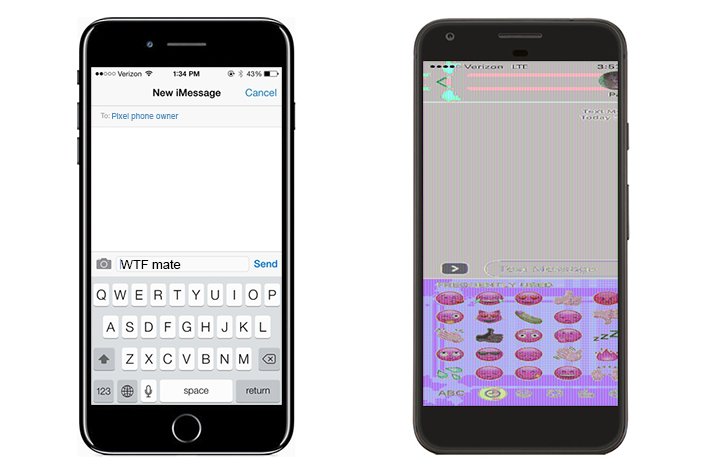 The funny thing is that the bug arises only in situations when an owner of the iPhone 7 Plus takes a screenshot and then send it to either Pixel or Pixel XL, whether via the standard SMS app or via Hangouts. This is not all; the images taken show as distorted mess only when they're taken from inside some app, no matter if it is a first or third-party app. If you take a screenshot of the iPhone's home screen, it will look fine. Oh, and the bug don't occur if a user sends a screenshot from a Pixel to the iPhone.
Since the two Pixel phones are the only devices affected, the bug is probably tied to the Android 7.1's image processing. There is one report from a user of the Nexus 6, which runs Android 7.1 via a custom ROM, so the latest android 7.1 is a probable suspect. Google is aware of the problem, but for now, there's no info about the bug getting fixed. We can expect a solution for the bug to appear, just don't expect for it to become available in the near future.