Are you bored of the default dialer in your Android smartphone and want a fresh-looking phone app? Are you fed up of having different apps for call blocking and caller ID? If your answers are yes, then we have the answer to the whole dilemma- Google Phone.
The Google Phone app might not be very popular to Android users because it is available only on Android 6.0 and above. However, we really think that Google should make this app available to the previous versions. That's because Google Phone improves your overall calling experience and gives you more control over your calls.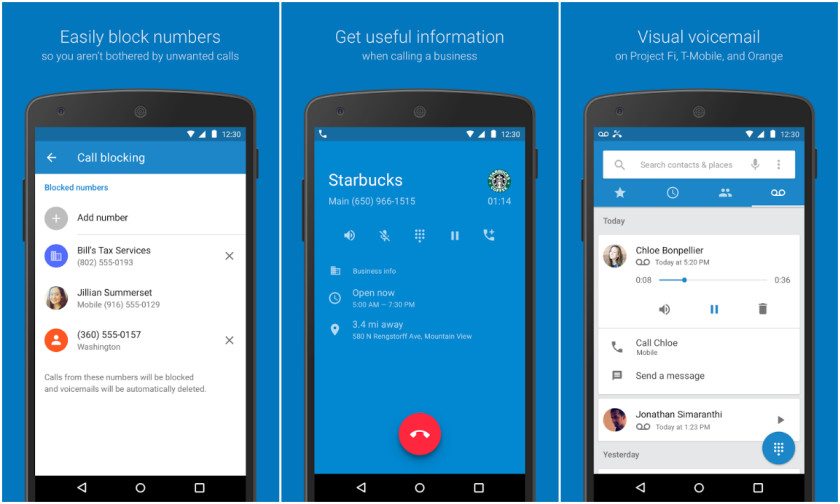 When you download Google Phone on your Android Marshmallow device, you will be amazed to see that you don't need a separate app for caller ID or for blocking calls. You get an inbuilt caller ID inside the Phone app to tell you who is calling you. Also, you can block those numbers you don't want to talk to.
With Google Phone, you do not need to call voicemail anymore, as your messages are pushed right to the Phone app and you can view, delete, and play them (currently supported only on T-Mobile USA, Project Fi, and Orange France). Apart from that, if you want to call a restaurant or any other places nearby, you don't need to go to the Google app to search it; you can perform the search directly from the Google Phone app and can make the calls from there.
With the latest update, Google Phone v3.00.04 APK brings more bug fixes and improvements in the overall performance of the app. The Phone works on all Android Marshmallow devices and is 9.69 MB in size. You can download Google Phone for Android from APKMirror.com.