Google Phone is a very popular app for Android Marshmallow devices. The Phone app is a simple yet very powerfil dialler that brings some great features within one package. One of the most important features is the inbuilt caller ID that lets you know who's calling if you don't have the number saved in your phone.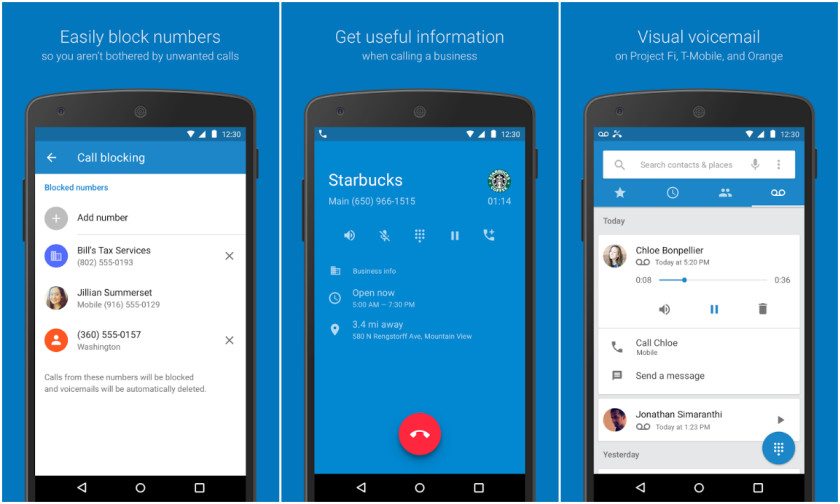 The other great feature in Google Phone APK is call blocking. You can blacklist all the unwanted callers so that you don't get disturbed by the wrong people. Then there's visual voicemail that downloads voicemail messages on your phone. You can play and delete voicemail within the Phone app.
Lastly, if you search for numbers of restaurants and other public places, Google Phone makes it easier. You can search the contact numbers of places right from the Phone app. Google Phone download is available for Android One, Nexus, and Google Play Edition devices running on Marshmallow or later.
The latest version of Google Phone APK is 4.0.127222140 (build number 403160). The new Google Phone 4.0 APK download file weighs 11.02 MB and brings spam protection feature to save you from unwanted spam calls. Also, the overflow menu now has a new "Clear frequents" option.
To download Google Phone APK latest version, you can visit APK4fun.com.