Google Phone is a dialer app for Android Marshmallow devices and is quite popular already despite being new. That's because the app is not just a dialer; it's a smart dialer, something we would have expected from Google. The app makes your overall calling experience much better with more features that your regular dialer.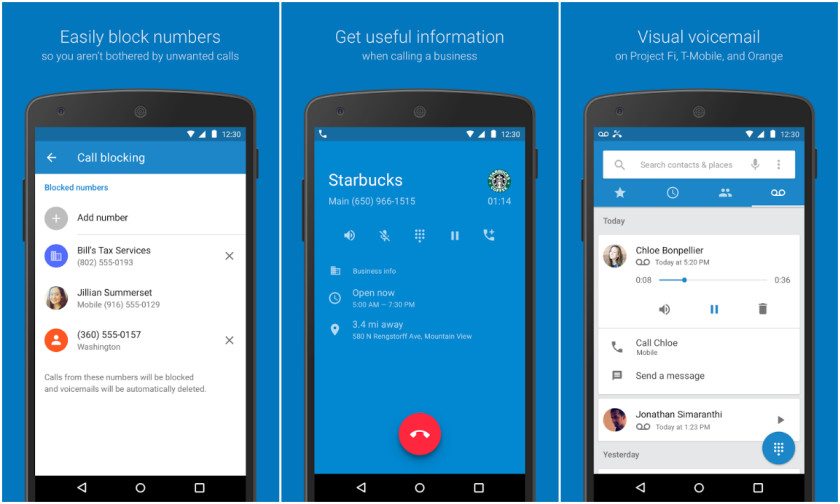 First of all, you get call blocking and caller ID features within the app itself. So you don't need to install separate apps for call blocking or to know the name of an unknown caller. If your carrier supports voicemail, then you can use the visual voicemail feature of the Google Phone APK to view, play, and delete the messages. Also, the app lets you search nearby places and their contact numbers right from the dialer without switching to any other app.
Do note that you can download Google Phone and install it only on Android One, Google Play Edition, and Nexus devices running Android Marshmallow or later. The latest Google Phone 3.01.08 APK download file comes with accessibility improvements and bug fixes. The Google Phone APK download file is 9.64 MB in size and has been extracted from Android N Preview 3.
So if you own a Marshmallow device, you should try out this app right now. You can download Google Phone APK from Uptodown.com.