Google OnHub and WiFi routers aren't working properly lately, some strange sort of issue has crept in. Both the devices aren't able to broadcast WiFi signal, and factory reset is required to get them behave normally. The OnHub and WiFis cloud-connected device from Google haven't gone too well with consumers. Most users aren't happy with the amount of control Google possess over them. The latest issue might add up to that list.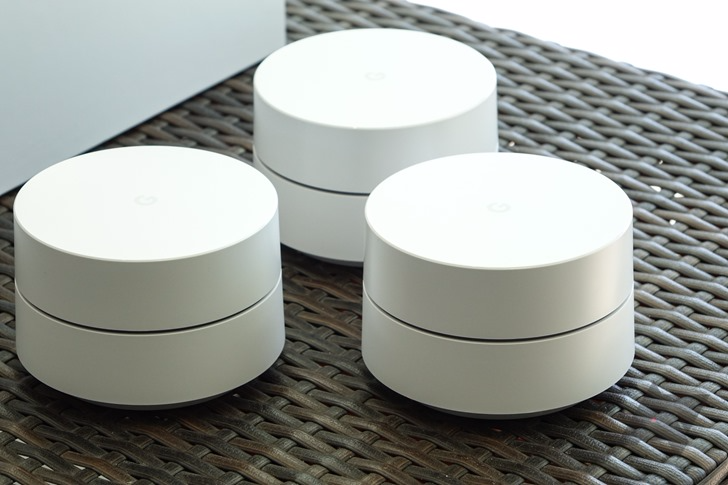 As reported by various owners of Google OnHub and WiFi on Google's Product Forums and the subreddits r/OnHub and r/GoogleWifi, both of them have stopped working altogether – a very serious issue. The primary routers aren't able to connect with mesh points flashing red, even though they are displaying the setup SSID and their LEDs are flashing blue. Some users tried the entire setup process again, but still, their mesh points had trouble reconnecting. Additionally, some users reported of being signed out of Google services such as Chrome and Gmail.
Obviously, this hasn't gone too well with the users, and most of them are miffed with Google for sending a botched-up update. When inquired, the WiFi team reported that no update was released today. In fact, one user has reported that the failure of Wifis has brought down his entire store and has allegedly received return labels from Amazon for them. The reason behind so many devices getting affected simultaneously is improper handling of errors in responses from the Google Accounts auth servers.
As reported by Google on the support page, OnHubs/Wifis ping the auth servers from time to time, but unexpected responses (such as error 500) prompted resets instead of no-ops. Still, Google hasn't provided any details on the next update, but one hopes the issue isn't reported in future to assure user trust in new devices.
02-23-2017 2:38pm PST

This afternoon, users have reported that they are experiencing issues with their Google Wifi and OnHub devices. Our team is aware of the issue and is investigating the cause right now. We will reach out to provide more details and information soon.

Courtney

/wifi care team

Update 02-23-2017 3:50pm PST

This issue is not update-related (no updates were pushed today) and is not only affecting Google Wifi. We are continuing to investigate the source of the issue. If you need wifi immediately, you can use the credentials at the bottom of your Google Wifi device to access the internet. Connect to the setup network on your devices and you should be able to access the internet in the meantime while we work on fixing this issue.

Update 02-23-2017 7:06pm PST

 

Thank you for the patience over the last hours. Unfortunately, if you have experienced this issue you will need to setup your network again. Please see 

this Help Center article

 with more info on the issue and how to setup your devices again. We will also be sending an email out soon to all those affected. We will continue to update this forum and the Help Center article with more info.

Update 02-23-2017 7:24pm PST

 

Unfortunately, when a device factory resets, all network settings and data is erased. This means that you will need to set back up your network as you did before, including device names, DNS settings, etc.. We know that this is not necessarily an easy or quick process for many of you with complicated network setups, but unfortunately this is the only way to setup your network again.

If you are experiencing an issue where one of your devices will not setup (after having setup the others), you can try these steps. This may not be a perfect workaround, but we have seen success in some cases:

1. Hardwire the OnHub/Wifi point you want to add to the primary point with an ethernet cable.

2. Once connected together, connect to the setup SSID of the Wifi point you want to add.

3. Open the app and select "add wifi point to the network".

4. Despite being on the setup network, this should still force the primary point to activate it's mesh network and let the two points find each other.

5. You should receive a prompt to disconnect the ethernet cord from the child point to proceed with the mesh setup. By this point you should be able to complete setup.

We will continue to provide updates with more information and solutions as we learn more. Thank you again for your continued patience.